COVID-19
Blog Post
Dramatic Nationwide Decline in Cirrhosis Hospitalizations Due to COVID-19
Effects Intensifying Over Time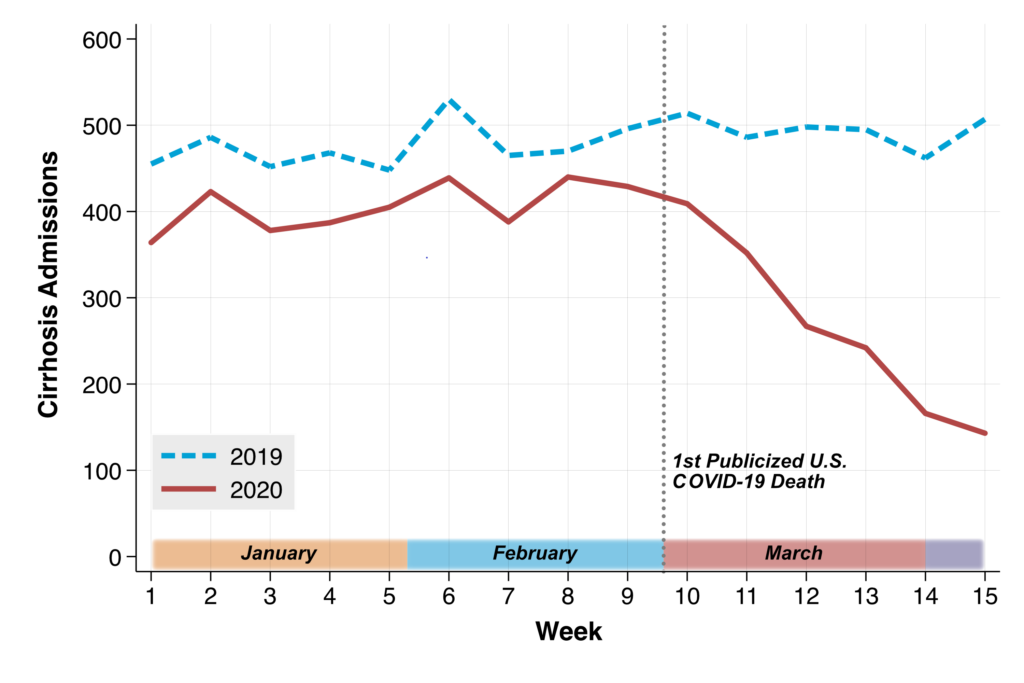 In a newly-published article in Gastroenterology, my colleagues and I present a dramatic chart showing decreases in cirrhosis hospitalizations attributable to the COVID-19 pandemic. This study is one of the first to quantify nationwide shifts in the way health care is being delivered during the pandemic.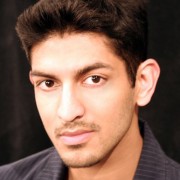 We aggregated hospitalization data from January 1st to April 15th in 2019 and 2020 from the Veterans Health Administration, a nationwide cohort spanning 49 states. We focused on patients with cirrhosis, who are high-risk and vulnerable to changes in health care access. We found that hospitalizations for cirrhosis have declined by roughly 54 per week since the first initially-publicized U.S. COVID-19 death on February 29th.
In the study, we also found that patients with cirrhosis presenting to the hospital later in the pandemic period had greater severity of liver disease, shorter length of stay, and were more often discharged to home rather than to facilities. This suggests that patients are avoiding gong to the hospital until their condition is truly emergent, and that inpatient care and post-acute care are being abbreviated. The implications of these changes remains to be seen, but there is serious concern that declining utilization and access to care for vulnerable patients may lead to adverse outcomes, both in the short and long term. Future studies will need to investigate the impact of COVID-19 on cirrhosis-related morbidity and mortality.
---
This study was supported by a COVID-19 Rapid Response Grant from Penn LDI. In response to the pandemic, this grant supports LDI Senior and Associate Fellow projects that address urgent questions related to population health, health care delivery, or health policy during the pandemic. Learn more about LDI's response to COVID-19 here.