Health Care Access & Coverage
News
Linda Aiken Honored as "Living Legend" by American Academy of Nursing
Cited for 'Extraordinary Contributions' Impacting the Profession and Its Patients
University of Pennsylvania professor Linda Aiken, PhD, RN, FAAN, FRCN, an LDI Senior Fellow and health services researcher whose work has impacted the nursing profession and its patients across multiple continents over the last half century, has been named "a Living Legend" by the American Academy of Nursing (AAN).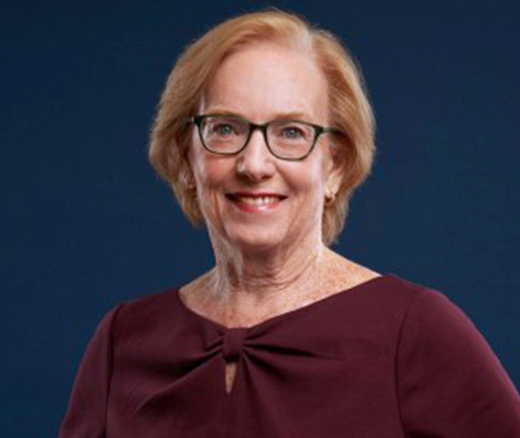 The highest honor conferred by the 47-year-old Academy, the Living Legend designation recognizes individuals who have made "extraordinary contributions to the nursing profession, sustained over the course of their careers."
The official presentation will occur at the AAN's Transforming Health, Driving Policy virtual conference in late October. An AAN Fellow since 1976, Aiken is also a former president of the organization.
An internationally acclaimed research scientist, Aiken's pioneering work transformed nursing by demonstrating the value of baccalaureate education in improving patient outcomes, the impact of safe-nurse staffing on saving lives while reducing costs, and the need for positive clinical working environments to improve nurse retention.
Former RWJF Vice President
Aiken's CV consists of more than 40 dense pages of accomplishments across the U.S. and the world since earning her BSN degree at the University of Florida in 1964. Early in her career, she was a founding member of the Robert Wood Johnson Foundation and spent 13 years in a number of executive positions developing that organization's research and evaluation programs before joining Penn in 1988.
In 1989, she founded the Penn Nursing School's Center for Health Outcomes and Policy Research (CHOPR) to explore nursing's role and organizational effectiveness in health care and their potential to affect patient outcomes. Thirty years later, CHOPR is one of the world's most renowned research centers in this topic area.
"Dr. Aiken's impact on health outcomes and policy research cannot be overstated," said Penn Nursing Dean Antonia Villarruel. "Her research has provided the evidence base that that has led to fundamental change in health policy and nursing practice. She is a recognized leader at the local, state, national, and international levels and has had a hand in improving outcomes for millions of patients worldwide. She has mentored countless students and leaders at Penn and beyond. This honor is incredibly well deserved, and Penn Nursing takes great pride in celebrating her accomplishments."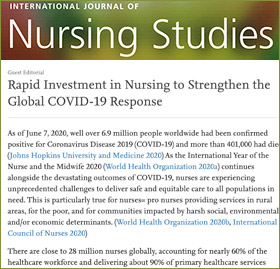 Nursing and COVID-19
A professor of both Nursing in the School of Nursing, and Sociology in Penn's School of Arts & Sciences, Aiken has long been an indefatigable advocate for evidence-based change in critical areas of nursing around the world. In June, she joined with ten other nursing leaders from the U.S., Switzerland, Liberia and Rwanda to pen an editorial in the International Journal of Nursing Studies calling for rapid policy reforms relative to nursing and the current COVID-19 pandemic.
"There are close to 28 million nurses globally, accounting for nearly 60% of the healthcare workforce and delivering about 90% of primary healthcare services internationally," Aiken and the other authors wrote. "In many parts of the world, a nurse is the only health professional that many in underserved areas are able to access. Nurses spend far more time with sick persons than any other interdisciplinary partner… The far-reaching consequences of COVID-19 have shown that we need widespread, rapid, and intelligent investment in nursing through informed action that fully leverages the healthcare workforce. Our communities and the health of populations worldwide depend on these urgently needed policy reforms and increased investment in nursing now more than ever."