Health Care Access & Coverage | Health Equity
News
Twelve Research Teams Get Penn LDI 2021 Pilot Grant Awards
Early-Stage HSR Projects Target Effects of Racism on Health

Twelve research teams have been awarded Leonard Davis Institute of Health Economics' 2021 pilot grants for research on the effects of racism on health. This year's annual grants program, with 41 participating scientists, partners with Penn's new initiative, Bold Solutions: Dismantle Racism, Advance Health.
"The past year has laid bare the faults in our society," said LDI Executive Director Rachel Werner, MD, PhD while announcing the awardees. "Structural, institutional, and interpersonal racism have created systems that all too often fail the health and wellbeing of people of color and those who are economically and socially disadvantaged. Our grants this year are for projects that will help accelerate the science of structural, institutional, and interpersonal racism and align with Bold Solutions' focus."
Early-stage investigations
Early-stage investigations
Throughout most of its 53-year history as Penn's hub for health services and policy research, Penn LDI has annually provided small grant funding for early-stage investigations that would otherwise not qualify for larger NIH or other institutional grants. Often, the findings of such pilot studies are the stepping stones that enable researchers to advance their careers with larger grants or projects.
The 2021 grantees are involved in projects ranging from structural racism in U.S. hospitals and racial disparities in Cesarean births to dietary disparities among minority children and barriers to adolescent menstrual health equity. Below are the research teams and their projects.
---
Using Chart-Stimulated Recall to Identify Cultural, Societal, and Knowledge-Based Barriers and Facilitators to Managing Black Women Presenting with Fertility Concerns in Primary Care
Principal Investigator: Morine Cebert-Gaitors, PhD, FNP-C
Co-Investigators: Marilyn M. Schapira, MD, MPH; Lisa M. Lewis, PhD

Black women in the U.S. have twice the prevalence of infertility as white women, yet are twice as less likely to seek treatment. Black women also experience a longer wait for formal evaluation for infertility. This study will collect data from primary care and general obstetrics and gynecology practitioners utilizing the strategy of chart-stimulated recall to explore factors that influence the clinical decision-making processes of primary care providers and general OB/GYN practitioners when treating Black women who present with fertility concerns.
---
Hospital Nursing Resources as a Health Equity Lever to Address Racial Disparities in Cesarean Birth
Principal Investigator: Rebecca Clark, PhD, MSN, RN, CNM, WHNP-BC
Co-Investigators: Eileen Lake, PhD, RN, FAAN; Sindhu Srinivas, MD, MSCE

Cesarean birth, the most common surgery in the United States, is marked by stark racial disparities. Black women receive Cesareans far more frequently than white women, regardless of sociodemographic or medical risk factors. Quality improvement efforts to reduce Cesarean birth rates do not address this racial inequity. This study explores differences in Cesarean rates between Black and white women to determine the extent to which racial disparities in Cesarean rates are explained by variation in hospital nursing resources across hospitals.
---
A Multimodal Approach to Understanding the Barriers and Facilitators to Adolescent Menstrual Health Equity
Principal Investigator: Shelby Davies, MD
Co-Investigators: Nadia Dowshen, MD, MSHP; Deborah Thomas, PhD; Sarah Wood, MD, MSHP

Much of the discourse around menstrual equity has taken place in low- and middle-income countries where youth who menstruate are often forced by cultural standards to withdraw from the public sector to maintain privacy. The lived experiences around menstruation for those living in poverty in the U.S. share many similarities, though few studies have actually explored the unique experiences of these adolescents and young adults. This study will focus on the barriers and facilitators to adequate menstrual equity in the U.S.
---
Getting Real About the Talk (GReAT) Project: A Patient Centered Evaluation of the Factors for Successfully Having 'The Talk'
Principal Investigator: Jeffrey Eugene, MD
Co-Investigator: George Dalembert, MD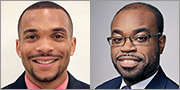 Estimates suggest Black men are up to 21 times more likely to be fatally shot by police than white men. Physicians can play an important role in preparing young Black men to safely navigate police encounters with their guidance to youth and families. This study looks at key messages from youth and their caregivers about safely navigating these encounters and the acceptability of this being a topic of discussion in primary care practice. It will also identify barriers and facilitators to incorporating such discussions into clinical practice.
---
Assessment of Race-Based Linguistic Differences in Physician Notes of High-Use Patients Using Automated Text Mining
Principal Investigator: Courtney Lee, MD, MPH
Co-Investigators: Gary Weissman, MD, MSHP; Judith Long, MD

Clinicians, similar to the general population, possess implicit biases against individuals from racial and ethnic minority groups. Despite this pervasive reality, our understanding of implicit biases in health care remains poorly understood. To address this gap, this study will analyze variability in clinician sentiment among high-use patients by race and evaluate its association with outcomes. High-use patients often face stigmatizing illnesses and present clinical uncertainty for clinicians, making them more susceptible to bias.
---
A Patient-Centered Approach to Identify, Explore and Address Experiences of Racism in the Emergency Department
Principal Investigator: Anish Agarwal, MD, MPH, MS
Co-Investigator: Eugenia South, MD, MSHP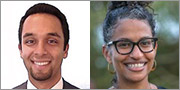 While racial disparities in health and healthcare are well described, less is known about how to identify and intervene on patient experiences of racism within health systems. A patient-centered approach to effectively address and dismantle racism in healthcare remains under-explored. Emergency departments (EDs) provide safety-net care for many Black communities and are ideal settings to begin this investigation. This study will use remote patient engagement and qualitative methods to investigate Black patient perceptions of racism to guide institutional change.
---
Impact of Health Care Market Forces on Health and Socioeconomic Outcomes Among Low-Wage Health Care Workers
Principal Investigator: Paula Chatterjee, MD, MPH
Co-Investigator: Atheendar Venkataramani, MD, PhD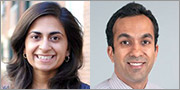 Understanding the economic and health outcomes among low-wage health care workers is critical for understanding how health disparities may evolve over time, especially since health care remains the largest and fastest-growing employer of low-wage workers in the U.S. This study will estimate the effects of health industry consolidation and closures on the health and economic outcomes of low-wage health care workers. The generated evidence will inform policymakers seeking to address health disparities and improve health outcomes.
---
Advancing Racial Equity in Emergency Medical Research
Principal Investigator: Justin Clapp, PhD, MPH
Co-Investigators: Meghan Lane-Fall, MD, MSHP; Benjamin Abella, MD, MPhil; Emily Largent, PhD, JD, RN; Holly Fernandez Lynch, JD, MBE; Mark Neuman, MD, MSc; Jacob Gutsche, MD; Asad Ali Usman, MD
As a result of structural racism, Black Americans are at higher risk for medical conditions requiring emergency care. In emergency research, obtaining prospective informed consent is often not possible. Investigators can use the federal Exception from Informed Consent (EFIC) mechanism to waive informed consent requirements for emergency trials. While community consultation is vital for ensuring equitable emergency research, evidence suggests that it is currently ineffective in aligning this research with the values of Black patients. This work will develop evidence-informed guidance for eliciting meaningful public feedback and interpreting its ramifications for trial design.
---
Listening to the People: A Qualitative Comparative Analysis of Structural Racism in US Hospitals
Principal Investigator: Rachel Kelz, MD, MSCE, MBA
Co-Investigators: Jason Tong, MD; Frances Barg, PhD, MEd; Raina Merchant, MD, MSHP, FAHA

Structural racism may theoretically drive Black patients to sub-optimal hospital selection, resulting in poor healthcare-related outcomes. Limitations in measuring racism in healthcare have prevented researchers from definitively demonstrating this phenomenon. Using novel digital data, this study will identify topics of racism and anti-racism within US hospitals using nationwide Yelp consumer reviews and Latent Dirichlet Allocation. It will also perform Qualitative Comparative Analysis to determine factors contributing to the relationship between the US News & World Report hospital rankings, and themes of racism and anti-racism.
---
Association Between State Medicaid Policies and Racial and Ethnic Disparities in Cancer Clinical Trial Enrollment
Principal Investigator: Samuel Takvorian, MD, MS
Co-Investigators: William Schpero, PhD, M.Phil; Rachel Werner, MD, PhD; Ronac Mamtani, MD, MSCE; Carmen Guerra, MD, MSCE; Paula Chatterjee, MD, MPH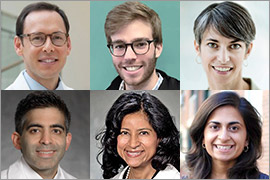 Participation of racial and ethnic minorities in cancer clinical trials remains low, leaving them underrepresented in the clinical research that leads to therapeutic advances. Costs are an increasingly recognized barrier to participation. Medicaid programs vary in the degree to which they cover routine costs of trial participation, with only 10 states and the District of Columbia explicitly mandating coverage. This work will evaluate changes in trial enrollment associated with state-mandated Medicaid coverage of routine enrollment costs, and with the ACA's Medicaid expansions.
---
Fruit and Vegetable Rx + Home Plate, a Multi-Level Intervention to Improve Dietary Disparities Among Low-Income, Minority Children: Advancing Justice in the US Food System
Principal Investigator: Senbagam Virudachalam, MD, MSHP
Co-Investigators: Alyssa Tindall, PhD, RDN; Gary Wu, MD

Low-income, minority American children consume diets lower in fruits, vegetables, and whole grains and higher in salt, fat, and sugar than their high-income, white counterparts. This study will obtain initial data regarding the impact of fruit and vegetable incentives (FVRx) and a food literacy and cooking skills program (Home Plate) on child dietary quality, perceived home and community food environments, and food security. It will also demonstrate the feasibility of programming and cross-sector partnerships.
---
Evaluating Performance and Performance Equity in the CPC+ Two-Step Risk Adjustment Requirement
Principal Investigator: Gary Weissman, MD, MSHP
Co-Investigators: Anna Morgan, MD, MSc, MSHP; Andrew Crane-Droesch, PhD

The Comprehensive Primary Care Plus (CPC+) Program requires the implementation of a "two-step" risk stratification algorithm to guide deployment of care management resources. Growing evidence indicates risk prediction models contribute to inequities due to institutionalized and interpersonal racism. This study will analyze how EPIC's General Risk Score — the proprietary score used to satisfy this Track 2 requirement — predicts how this performance varies by patient race. It will also analyze usage patterns of the two-step adjustment and determine the propensities of clinicians to adjust patients by race.
---