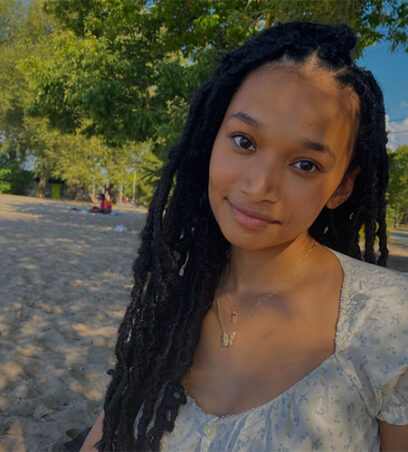 Aiyana Mate
Aiyana Mate is an incoming junior majoring in Anthropology with a concentration in Medical Anthropology and Global Health at the University of Pennsylvania. She is deeply passionate about addressing health disparities that affect marginalized communities. After graduation, she plans on attending medical school and pursuing further research in population health.
During the SUMR program, she will be working with Steven Willi, MD, Brianna Richardson, MPH, and Yolanda Williams, MPH, at the Diabetes Center for Children of the Children's Hospital of Philadelphia. She is aiding in the development of infrastructure to examine and address racial disparities in the care and clinical outcomes of children with type 1 and type 2 diabetes. Mate is also working on a project examining the impacts of integrating community health workers into the care of children with type 1 diabetes.
Outside of school, she serves as a mentor to Philadelphia middle school students through Ase Academy, an organization focused on Black mentorship and community engagement. In her free time, she enjoys reading and writing, especially poetry, collecting CDs, cooking, and spending time with friends.
Presentation Slides
Video