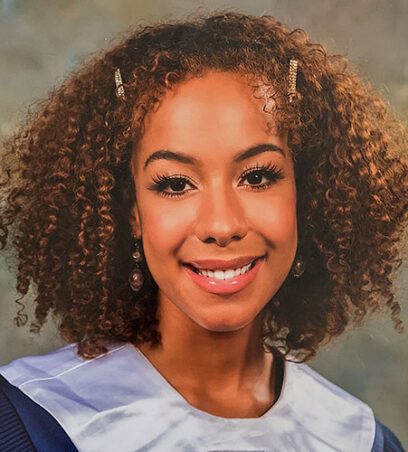 Aleia Manning
Aleia Manning is a senior at the University of Pennsylvania. She majors in Medical Anthropology and Global Health, and minors in Hispanic Studies, Healthcare Management, and Neuroscience. Manning plans to pursue a master's degree in Healthcare Administration to improve regional public health and work towards a more equitable distribution of healthcare across class and racial divides.
Through the SUMR program, Manning worked on a project called "Social Media-Based Parenting Program for Women with Postpartum Depressive Symptoms: Impact on Child Development" with Dr. James Guevara and the Children's Hospital of Philadelphia. Her responsibilities included conducting interviews with participants and a qualitative data review of a social media-based parenting program aimed at improving the total health of children of parents suffering from postpartum depression.
While attending the University of Pennsylvania, Manning worked for two years as a research assistant to Dr. Morgan Hoke, in the Anthropology Department. Under Dr. Hoke, she worked on several projects related to the effects of differing socioeconomic conditions on maternal and infant health on a regional scale. Additionally, she has been a member of the Biological Anthropological Research Methods Lab peer mentoring group for two years. During the summer of 2021, Manning worked as creative director, producer, and editor of a mini-documentary titled "The Controversial Carleton Coon: Legacies of Scientific Racism in American Anthropology" in collaboration with Dr. Deborah Thomas and the Penn Anthropology Department. Outside of involvement on campus, she enjoys the outdoors, creating art through multiple mediums, and cooking, as well as any opportunity for volunteering in the healthcare field.

Presentation Slides
Video