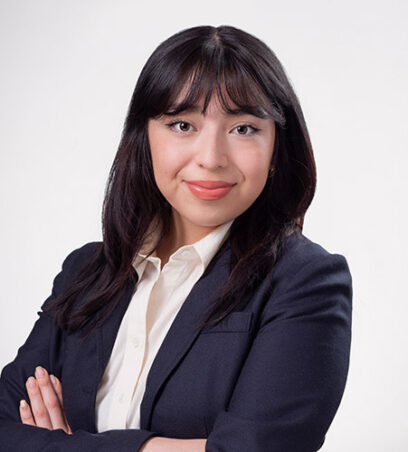 Ashley Duchi
Ashley Duchi is a senior majoring in Health and Societies with a concentration in Race, Gender, and Health on a pre-medical track at the University of Pennsylvania. She strives to understand the intersection between race/ethnicity, sexuality, gender, socioeconomic position, and health in order to better inform her career as a physician and researcher. After graduation, she hopes to earn an MD-PhD.
Duchi worked with two mentors for the duration of the SUMR program. Alongside Adriana Perez, PhD, CRNP, Duchi researched and tested a multi-level intervention (Tiempo Juntos por Nuestra Salud) to increase physical activity and improve cognitive health, cardiovascular health and sleep among Latinx elders with mild cognitive impairment who are at risk for developing Alzheimer's Disease and related dementias. Duchi also worked with Blanca Himes, PhD, to conduct exploratory and regression analyses to identify relationships between individual- and area-level risk factors with asthma health outcomes in Philadelphia.
Duchi is involved with various community organizations in Philadelphia, such as the CommunityEngagement Program where she is responsible for coordinating over 30 volunteer placements throughout West Philadelphia and developing/facilitating programming pertaining to a social justice framework. Duchi also volunteers for Puentes de Salud by assisting COVID-19 vaccine efforts in Spanish-speaking Philadelphia communities and tutoring 2 Spanish-speaking students.She further engages with West Philadelphia and Penn through Moelis Access Science, Educational Pipeline Program, and FGLI DAB. Duchi is also a Penn Access Summer Scholar (PASS) where she will be prepared by various mentors and opportunities to matriculate into thePerelman School of Medicine.
Presentation Slides