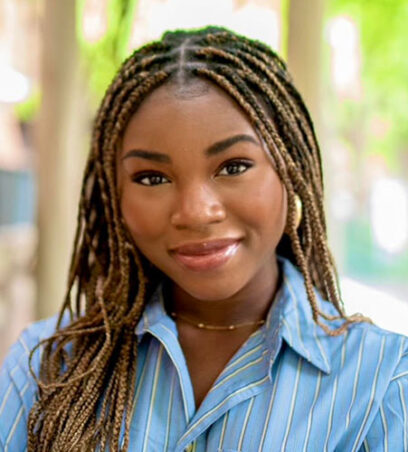 Cristle Ike
Cristle Ike was a senior pursuing a BA in Health and Societies with a concentration in Race, Gender, and Health at the University of Pennsylvania as a Pre-Med student. Ike aims to learn more about healthcare disparities and how social determinants of health that stem from racism impact different communities of color and their access to care. She aspires to attend medical school, contribute to research that combats healthcare inequalities, and incorporate these research findings into her own practice.
During SUMR, Ike worked with Dr. Kent Bream, MD on a Community Health Needs Assessment of the African Immigrant Community in West and Southwest Philadelphia as a primary project lead, helped with recruiting and interviewing community leaders and members, analyzed and quantified the data, and established community partnerships. In addition, she worked with Dr. Yuan He, MD, MPH on "Examining Impacts of Neighborhood Greening Interventions on Neighborhood Child Maltreatment," where she helped to analyze childhood maltreatment data from the Philadelphia Department of Human Services and data from previous greening research by Dr. Eugenia South to understand the impact of greening interventions in children's health.
Ike is a project associate at the Children's Hospital of Philadelphia's Healthier Together Initiative, where she supports family outreach of a trauma-informed care program for children in West Philadelphia public schools who have suffered from loss. She is also a member of the Minority Association of Pre-Health Students and a musical theater performer with Quadramics Theater Company and Penn Singers Light Opera Company.
Presentation Slides
Video