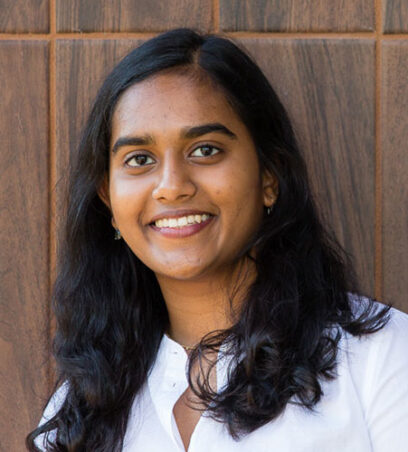 Dhivya Arasappan
Dhivya Arasappan is a rising junior majoring in Health & Societies and Biology with a Creative Writing minor at the University of Pennsylvania. Her interest in research began in the lab and has since grown into health services research and implementation science. She hopes to pursue a career in medicine and health services research.
During SUMR, Arasappan is working on two research projects. With Dr. Anna Jo Smith, MD, MPH, MSc, Arasappan is investigating the impact of financial navigation services with regard to gynecologic cancer. Second, under the mentorship of Dr. Meghan Lane-Fall, MD, MHSP, Arasappan is collecting and analyzing data on handoffs from the OR to the ICU as part of the HATRICC-US Study.
At Penn, Arasappan writes for Penn Appetit, a student-run food magazine, and is a member of Penn Traditions and the Women's Varsity Squash Team. In her free time, she loves cooking, photography, and puzzles.
Presentation Slides