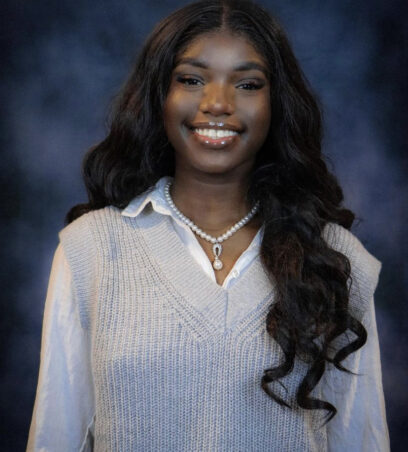 Ebunoluwa Akadiri
Ebunoluwa Akadiri is a junior pursuing a BA in Communications and Data Science with a Computer Science Minor. She is interested in the intersection between Technology and Health Care and how to use Technology to mitigate healthcare disparities in communities of color. Akadiri hopes to make a lasting impact on the betterment of healthcare delivery in major cities around the world. 
During SUMR, Akadiri worked with James Wolfe at the EIDOS LGBTQ+ Health Initiative to evaluate ChatGPT's ability to provide accurate, affirming information on LGBTQ+ health topics for adolescents and young adults. This experience provided essential information as to the effectiveness of AI as a means of spreading awareness and facilitating the diffusion of sexual education. Akadiri also worked with Sara Solomon with the Research & Equity in Academic-Community Partnerships in Health Initiative (REACH), which is a project that worked to increase the representation of minority groups and community organizations in the design, implementation and dissemination of research. Akadiri helped design, pilot, and evaluate the feasibility, acceptability, appropriateness, cost, sustainability, and effectiveness of the REACH intervention. 
Akadiri is a part of the College House Research Fellows Program with CURF and is also an Ignite Fellow with Teach for America. In her free time, she enjoys playing and writing music, writing love poems, and watching animated movies and shows.
Presentation Slides
Video