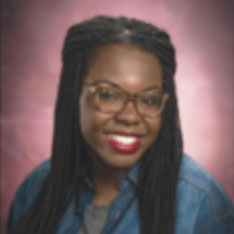 Hannah Yusuf
Hannah Yusuf is majoring in Political Science and minoring in Bioethics at the University of Pennsylvania. She intends to pursue a Master's degree in Bioethics. After witnessing how socioeconomic status can impact access to healthcare in the lives of people important to her, Yusuf developed an interest in the health care field, and later in health policy.
During SUMR, Yusuf worked with Holly Fernandez-Lynch, JD, MBE and Jessica Dine, MD, MSHP. With Dr. Fernandez-Lynch, Yusuf explored expanded access. With Dr. Dine, she explored social networks of practicing physicians, and how these networks develop along ethnic and cultural lines.
At Penn, Yusuf volunteers for the Civic Youth Action Partnership (CYAP), and is Secretary of the Student Hospice Organization. She is also an editor for 34th Street. In her free time, she enjoys reading, writing, and spending time with friends.
Presentation Slides