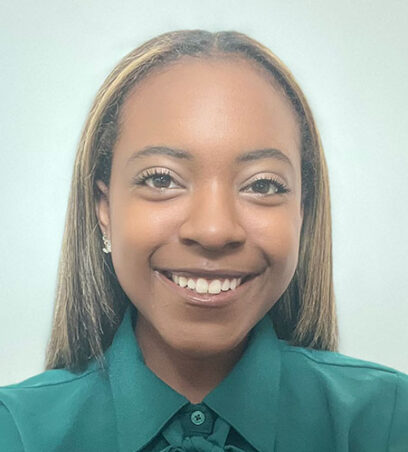 Jasmine Phillips
Jasmine Phillips is a senior pursuing a BS in Health Science with a minor in Spanish at Spelman College in Atlanta, Georgia. As a Perelman School of Medicine Penn Access Summer Scholar (PASS), she has aspirations of becoming a physician and an advocate for minority and women's health. She hopes to use her position in the healthcare field to help decrease health disparities among minority populations.
During SUMR, Phillips was able to work on two research projects. The first was with Dr. Jennifer Lewey, MD, MPH, which explored the leading cause of death in the postpartum period, peripartum cardiomyopathy, as it related to racial disparities in postpartum health outcomes. The second was with Rebecca R. S. Clark, PhD, RN, which analyzed the disproportionate burden that maternal mortality has on Black women.
At Spelman College, Phillips works in the Health Careers Office where she helps develop programming to inform students of the opportunities available in healthcare. She also volunteers weekly with AUC Sandwich Runs which packages over 300 meals weekly to feed the population experiencing homelessness in the metro Atlanta area. In her free time, Phillips enjoys spending time with family and friends exploring new cities, cooking, and immersing herself in new cultures through museums and travel.

Presentation Slides
Video