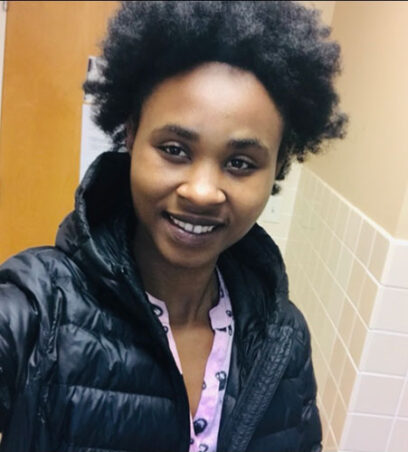 Liliane Azabe
Liliane Azabe is a senior pursuing a bachelor's degree in nursing at Berea College, hoping to double minor in health studies and biology. Her interest in research started after her qualitative study on Antibiotic Resistance at Berea College during a microbiology class in her first year of college. Since then, she has believed that health improvement should mainly involve competitively advanced and well-done research. In her childhood, Azabe first experienced the power of poverty in hindering quality health care in the remote areas of Rwanda. She's aspiring to join the healthcare sector, and she dreams of endeavoring for equity in the healthcare system.
Azabe hopes to continue with nursing in higher education and health studies while joining hands with other healthcare practitioners diligently combating global health problems. During the SUMR program, Azabe worked on two projects. With the mentorship of Dr. David Lydon, PhD she scrutinized the role of withdrawal in cigarette smoking cessation, analyzed experience-sampling data with R coding skills, and gained experience with structuring research questions. With Dr. Farouk Dako, MD, MPH, Liliane analyzed statistical data while analyzing artificial Intelligence data compared to human output. She also acquired writing and literature review skills with manuscripts.
During her pastime, Azabe enjoys hanging out with friends, attend church services at Berea Baptist Church, and mentor in her clubs' activities. At Berea, she is a member of the Google developer club and the African Students Association.
Presentation Slides
Video