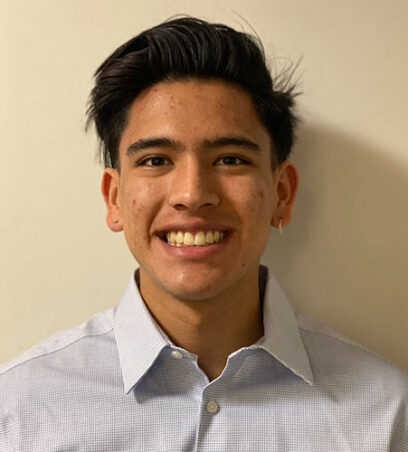 Mateo Useche Rosania
Mateo Useche Rosania is a senior, pursuing a degree in Economics with a Statistics and Environmental Studies minor during his time at Macalester College. He is interested in learning about the complexities of the healthcare system, especially for the marginalized communities and looking at the shortcomings of the current system in place. Rosania hopes to use his opportunity in the SUMR program to apply his knowledge of the American healthcare system and apply it to Latin America. He has seen firsthand the inefficiencies of the healthcare system in Ecuador and Colombia, and he wants to work towards universal health care. To him, access to good healthcare should be a natural right, like life is.
During SUMR, he worked on two projects. One of them was with Katherine Miller, PhD which focused on home-caregiving with the aging population during the COVID-19 Pandemic. Additionally, he worked on a project titled: Examining Unfairness in CMS's Hierarchial Conditions Categories (HCC). Rosania worked on this with three PI's Ravi Parihk, MD, MPP; Amol Navathe, MD, PhD; and Kristin Linn, PhD. The primary focus of this project was to look at algorithm bias in the HCC score and look at the trends.
At Macalester, he is part of the Cross Country and Track & Field teams throughout the year. He is passionate about international development and is involved with the International Student Office to help incoming internationals as much as possible.

Presentation Slides
Video