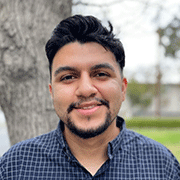 Miguel Sanchez-Iriqui
Miguel Sanchez-Iriqui is a first-generation student at Ithaca College (IC) double majoring in Economics and Public and Community Health. Sanchez-Iriqui grew up in South Central, Los Angeles where he was actively involved with Community Coalition, a South Central-based nonprofit organization that aims to improve socioeconomic conditions in the area. His commitment to improving conditions in his community is what partially sparked his interest in the field of economics and public health. After graduation, he is contemplating a graduate degree in biostatistics, financial engineering, or a related field. His areas of interest include tax policy, health economics, and financial and capital markets.
During SUMR, Sanchez-Iriqui worked on two research projects. With Atul Gupta, PhD, he evaluated the effect that private equity ownership has on health care costs and quality, specifically in nursing homes. With Norma Coe, PhD, he conducted research that quantified the benefit of formal versus informal care in Alzheimer's patients.
At IC, Sanchez-Iriqui has served multiple semesters as a Resident Assistant (RA) for first-year students, including one semester as an RA for multicultural housing at the college. Additionally, he has served as the Event Coordinator for a club, Intercambios. In Intercambios, he travels just outside the Ithaca, New York area to support Spanish-speaking Central American migrant workers through English lesson requests made by the workers. In his free time, Sanchez-Iriqui enjoys studying some of his favorite street artists' works, reading, running, and learning about different topics in finance.
Presentation Slides