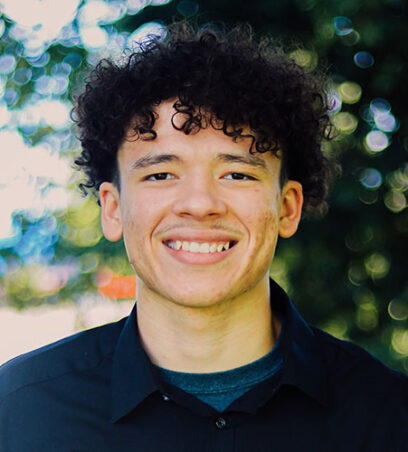 Nino Owens
Nino Owens is a senior pursuing a B.A. in Economics and a B.S. in Political Science at theUniversity of Louisville. After graduation, he plans to pursue a degree in law. Owens is interested in a host of professional and academic areas. In particular, he loves law, public policy, economics, research, and writing. He thrives within the intersections of these fields and believes an interdisciplinary framework is necessary to gain a fuller view of our world.
During SUMR, Owens worked with Dr. Julia Lynch, PhD researching the politics of health data collection and with Dr. Illiana Kohler, PhD, to develop policy briefs for a healthcare conference inMalawi that synthesize research findings on non-communicable diseases among older individuals in sub-Saharan Africa.
At the University of Louisville, he is involved with various organizations and projects. He is a Martin Luther King Jr. Scholar. He is the Editor-in-Chief of the Louisville Political Review, an undergraduate long form journalism publication. He is on the Board of Directors of the Kentucky Students for Criminal Justice Reform. Additionally, he is a Literacy Mentor with the Decode Project, an organization focused on eliminating literacy disparities in Louisville's Black population.
Presentation Slides
Video