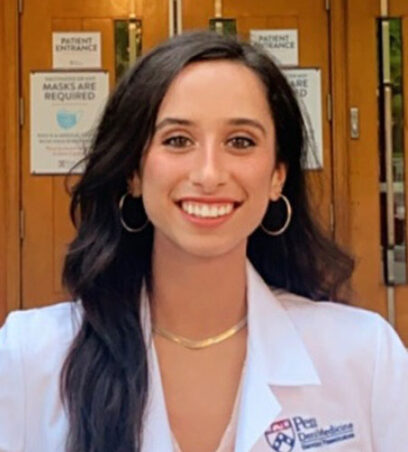 Saloni Shah
Saloni Shah is a dental student at the University of Pennsylvania School of Dental Medicine, where she is pursuing a Doctor of Dental Medicine. She graduated from Drexel University in March 2021, where she earned her Bachelor's in Science in Biological Sciences and minored in Psychology. As she pursues her DMD degree at Penn, she is eager to expand her interests in improving healthcare inequities far beyond the classroom, which inspired her to conduct health inequities and policies research through the LDI Summer Fellowship Program.
During SUMR, Shah worked on two research projects. The first project with Holly Fernandez Lynch, JD, MBE, focused on assessing claims made by the FDA and others that support the approval and coverage of a drug for Alzheimer's treatment to eventually inform future decisions about company drug development programs, FDA approval, and CMS coverage. The second project with Ari Friedman, MD, PhD, and Matthew McCoy, PhD, focused on advancing research and policies to address privacy and discrimination risks associated with the collection and use of health-related digital data.
At her dental school, Shah is involved in the executive board for organizations including the Oral Cancer Walk, American Student Dental Association, as well as the Indian Student Dental Association. In her free time, she enjoys choreographing dances, watching Marvel movies, and creating new vegetarian recipes.
Presentation Slides
Video