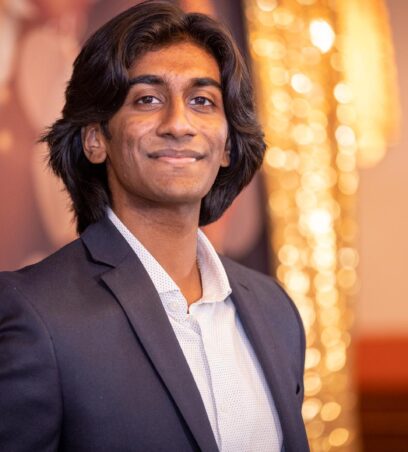 Srikar Yelamarthy
Srikar Yelamarthy is a senior studying Neuroscience and Health Care Management at the University of Pennsylvania. On the pre-med track, he decided to join SUMR due to his interest in the impacts of health policy and public health initiatives on population health. After graduating, he hopes to attend medical school and provide care for patients while also tackling health disparities.
Yelamarthy worked on two SUMR projects. First, he worked with Dr. Dako Farouk to assess differences in patient adherence to follow-up visits for lung cancer screenings, using data to guide the use of behavioral economics in public health initiatives. Second, he worked with Dr. April Ancheta to analyze the effects of various state LGBTQ policies on youth health outcomes.
At Penn, Yelamarthy is part of MERT, a student-run EMT organization serving the community of University City. He is also a personal patient navigator at the Center of Surgical Health, which guides disadvantaged patients through the process of surgery. In his free time, he likes to read, listen to music, and hang out with friends.
Presentation Slides
Video