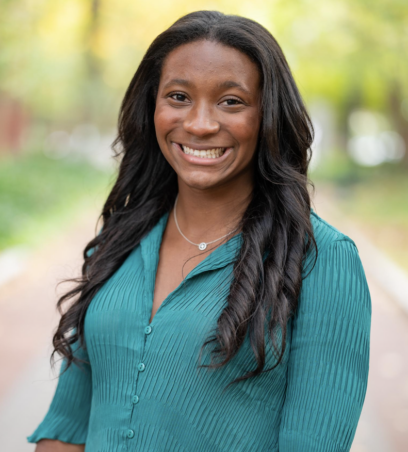 Sydney Grant
Sydney Grant is a senior majoring in Neuroscience on a pre-med track at the University of Pennsylvania. She has a passion for children and hopes to explore how social determinants of health affect youth populations. She hopes that her experiences can further fuel her passion for making positive contributions to the healthcare field, as she aspires to be a doctor in the future. The SUMR experience opened her eyes to the many ways in which research is conducted, and just how much it contributes to the betterment of practices that directly influence people.
Grant worked with pediatric cardiologist Dr. Joseph Rossano at the Children's Hospital of Philadelphia on a clinical research project aiming to assess risk and protective factors for children with heart disease, while attempting to discern how social influences affect this population. Additionally, she worked on the KeepCalm Project with Heather Nuske, which used a biosensing bracelet to aid in emotion regulation and depress challenging behaviors in children on the autism spectrum by gathering and processing data that will be used to enhance the device.
At Penn, Grant has been a dedicated member of CityStep Penn, an arts-based mentorship group that aims to build children's confidence and collaboration skills by uniting college students with local Philadelphia school children. She is also a leader of a pre-orientation program, PennQuest, where she supports incoming freshmen in their transition from high school to college by leading a 3-day hiking trip and supporting and mentoring them through their college experience. In her free time, she loves running, writing short stories, and soaking up the sun.
Presentation Slides
Video