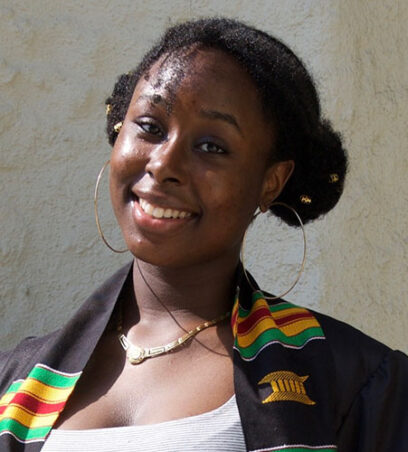 Taussia Boadi
Taussia Boadi is a senior at the University of Pennsylvania studying sociology on the pre-medical track. After obtaining her Bachelor's degree, she plans to pursue a Masters in Public Health, before continuing her academic journey to medical school. She initially applied to SUMR to explore research based more in the social sciences, a change from the wet lab research she is used to. However, she was grateful to hear that the program expands far beyond the research conducted with the SUMR mentors.
As a SUMR scholar, Boadi worked on two different projects. Her first project, entitled "Measuring Mortality: Explaining Cross-National and Over-Time Differences in National Health Data Collection Strategies" under the mentorship of Dr. Julia Lynch, PhD, explored how health data is created and collected in American and some European governments systems. The goal of this project was to explore what data the governments have access to, and why some data points are included or excluded and how it shields them from seeing or acknowledging health disparities.
Taussia plans to use her experience working with Dr. Lynch to hone her qualitative coding skills and learn more about archival research. Her second project, under the mentorship of Dr. Yehoda Martei, aimed to determine how the intersection of a woman's racial, socioeconomic, and age identity could contribute to the substantial disparities seen in breast cancer outcomes. By testing hypotheses surrounding time between diagnosis and treatment initiation, along with demographics of who is receiving guideline-concordant care, she hopes to further her understanding of how the intersection of one's identity can result in compounding disparities in their health outcomes.
In the Penn community, Boadi is the Finance and Fundraising Chair for UMOJA, an advocacy group for the Black Penn community. She also serves as the New Member Education Chair ofAlpha Iota Gamma (AIR), Penn's pre-health fraternity. She is also heavily involved in Penn's chapter of Matriculate, a college advising program for high school students, and the campus'Black Student League (BSL).
Presentation Slides
Video