Health Care Access & Coverage | Opioid Epidemic
When Health Care and Law Enforcement Overlap
Policy and Practice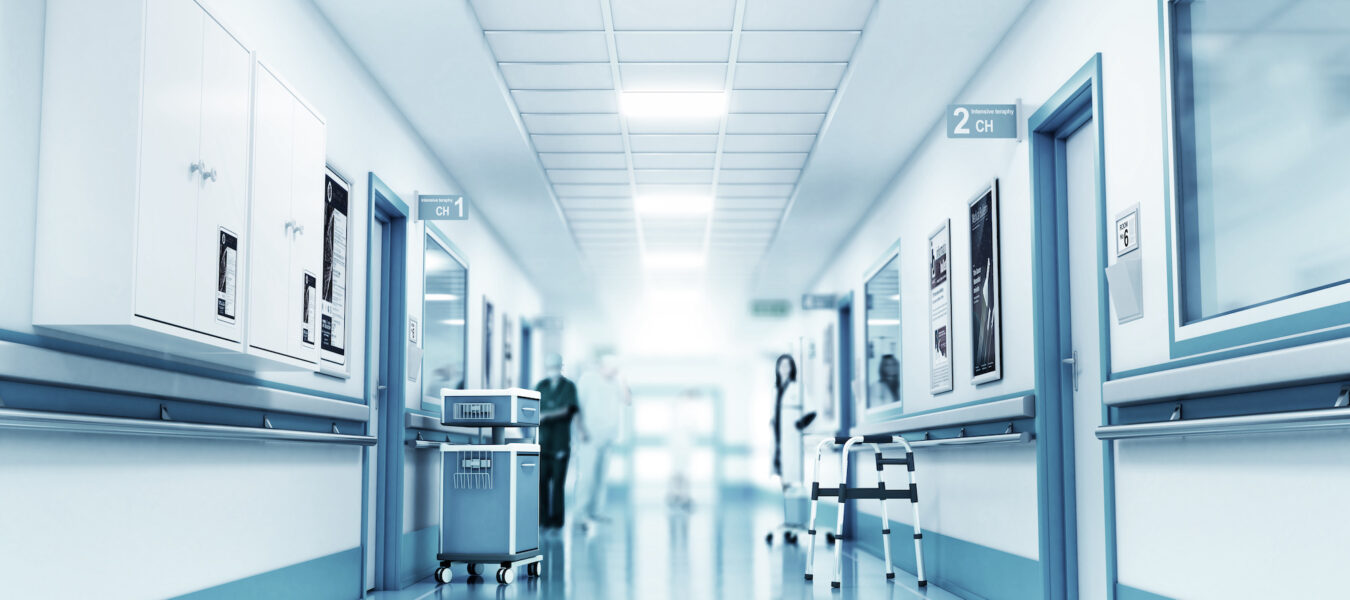 Co-hosted by:


Injuries and illnesses requiring emergency medical care often attract responses from law enforcement, and law enforcement officers are frequently present in hospitals. Anyone seeking emergency care might encounter law enforcement in the hospital, but this is particularly true for survivors of violent crime, incarcerated patients, survivors of sexual assault and intimate partner violence, patients experiencing psychiatric emergencies, undocumented immigrants, and individuals with substance use disorders. How do individual health, public safety, legal rights, and ethics intersect? Standardized policies and practices are needed to navigate professional conflicts and balance health and safety concerns. Co-hosted by Penn LDI and the Penn Department of Emergency Medicine, this multidisciplinary symposium brought together frontline providers, legal experts, health care workers, social scientists, and researchers to explore these issues and expand the conversation on law enforcement and clinical care.
Questions? Please contact Healthcare.LawEnforcementPenn@gmail.com. Co-sponsored by:


Symposium Agenda
Introductory Remarks
Elinore Kaufman, MD, MSHP, Department of Traumatology, Surgical Critical Care and Emergency Surgery, University of Pennsylvania Health System; Assistant Professor of Surgery, Perelman School of Medicine
Providing Health Care in the Presence of Law Enforcement
Despite the increasing presence of law enforcement in clinical spaces, there is little formal training in how to navigate the medical, legal, and ethical gray areas that accompany this intersection. This panel will explore common clinical scenarios and explore how to apply fundamental medical principles to guide policy and behavior.
Reconciling the Goals of Public Health and Public Safety
Where law enforcement and health care intersect, the needs and agendas of patients, their clinical team, and law enforcement officials may coincide, conflict, or overlap. How can we strengthen person-centered care in the context of these coexisting challenges?
Supporting Patients Through Advocacy, Organizing, and Social Services: How Communities are Responding to Law Enforcement in Hospitals
In response to concerns from patients, families, and providers, a multitude of community organizations and activists have launched efforts to address some of the harms caused by the presence of law enforcement in health care settings — particularly in hospitals. This panel will highlight examples of these efforts, including legal advocacy, public campaigns, and social services.
Christine Goggins, MFA, Violence Recovery Specialist, Violence Recovery Program, Department of Urban Health Initiative, University of Chicago Medical Center
Bekura Shabazz, President, Criminal Injustice Reform Network
Yakira Teitel, MD, MPH, DPH Must Divest
Lydia Watts, JD, Executive Director, Rebuild, Overcome, and Rise (ROAR) Center, University of Maryland Baltimore, Carey School of Law
Moderator: Michael Smith, 3L Student, Georgetown University Law Center; Member, Working Group on Policing and Patient Rights
Spotlight Presentation: Reconciling Patients' Wellbeing, Public Health, and Public Safety in a Health System
Vincent Chong, MD, MS, Division of Trauma/Critical Care, Department of Surgery, Harbor-UCLA Medical Center; Assistant Professor of Surgery, David Geffen School of Medicine at UCLA
Hannah Janeway, MD, International and Domestic Health Equity and Leadership (IDHEAL) Fellow, Department of Emergency Medicine, Harbor-UCLA Medical Center
Shamsher Samra, MD, MPhil, Department of Emergency Medicine, Harbor-UCLA Medical Center; Assistant Clinical Professor, David Geffen School of Medicine at UCLA
Evidence, Impact, and Context: What We Do and Don't Know from Multidisciplinary Perspectives on Law Enforcement and Health Care
Evidence from multiple disciplines including medicine and public health, law, the social sciences and bioethics is needed to fully understand the relationships between law enforcement procedures and clinical practice. What has already been described through existing research? What are the important questions that remain unanswered? How do we best design a research agenda to drive evidence-based policy and practice?