Opioid Epidemic
News
CHERISH Studies on Substance Use Treatment Economics Get New 5-Year, $8 Million Grant
Collaborative National Center Includes Scientists from Penn LDI and 3 Other Universities

CHERISH, a collaborative national research center funded five years ago to study the health economics of substance use disorder treatment, has received a new $8 million National Institute on Drug Abuse (NIDA) grant to continue and expand its studies over the next five years.
The University of Pennsylvania's Leonard Davis Institute of Health Economics (LDI) is a partner in the program headquartered at Cornell University's Weill Cornell Medical College in New York. The other two partner institutions are Boston Medical Center's HIV Epidemiology and Outcomes Research Unit, and the Department of Public Health Sciences at the University of Miami Miller School of Medicine.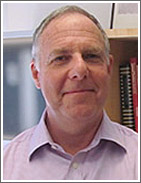 Officially named the "Center for Health Economics of Treatment Interventions for Substance Use Disorder, HCV and HIV" (CHERISH), its NIDA Center of Excellence work also includes the study of health economics issues related to the treatment of HCV and HIV in the substance use disorder population.
Expanded focus
The first five years of its work addressed the needs of an integrated healthcare system and providers. The new funding continues this work and broadens the Center's research mandate to include intervention outcomes for individuals, systems, and communities.
"The opioid crisis has brought a greater awareness of the investments needed to address treatment and prevention of substance use disorders, HCV and HIV among people who use substances," said CHERISH Director Bruce Schackman, PhD, Professor and Vice Chair for Faculty Development in Healthcare Policy & Research at Weill Cornell Medical College. "CHERISH is eager to continue supporting investigators in the substance use field to measure the economic value of new treatments and care delivery models. During this time, it is critical to apply limited resources to the most effective strategies and ensure the sustainability of substance use care."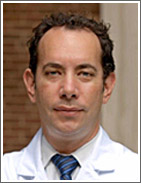 16 pilot grants awarded
Over the last five years, CHERISH funded 16 Pilot Grant awards to support economic analyses of treatments for substance use disorder, HCV and HIV among people who use substances. CHERISH pilot grant recipients received funding, mentorship and dissemination training, and several have gone on to receive career development awards from NIDA.
The Center has fostered a community for health economic researchers in the substance use disorder field through its Research Affiliates program, and provided almost 90 consultations to improve economic evaluations, and incorporate economic methods in substance use research.
Simulation modeling
CHERISH's new Population Data & Modeling Core will promote new approaches to use state datasets for population-level economic evaluations and advance simulation modeling methods for people with substance use disorder, HCV and HIV. The Core is actively involved in supporting collaborations among a consortium of substance use disorder modelers focused on the underutilization of several evidence-based, cost-effective interventions for people with opioid use disorder (OUD).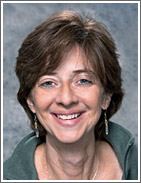 Dissemination initiatives
Headed by LDI Senior Fellows Zachary Meisel, MD, MPH, MSHP, and Janet Weiner, PhD, MPH, the Center's Dissemination & Policy Core engages with policy stakeholders to bridge the divide between research and policy by drawing on LDI's unique resources. Meisel is an Associate Professor of Emergency Medicine at the Perelman School of Medicine who researches health care policy; Weiner is Co-Director of Health Policy at LDI.
They oversee a continuing program of CHERISH communications initiatives, conferences, and workshops that bring together policymakers, researchers, providers, payers, and other professionals from across the field of substance use disorder treatment.