News
Report From 5th Annual Penn Health Insurance Exchange Conference
Government, Academic and Insurance Industry Experts Gather at Leonard Davis Institute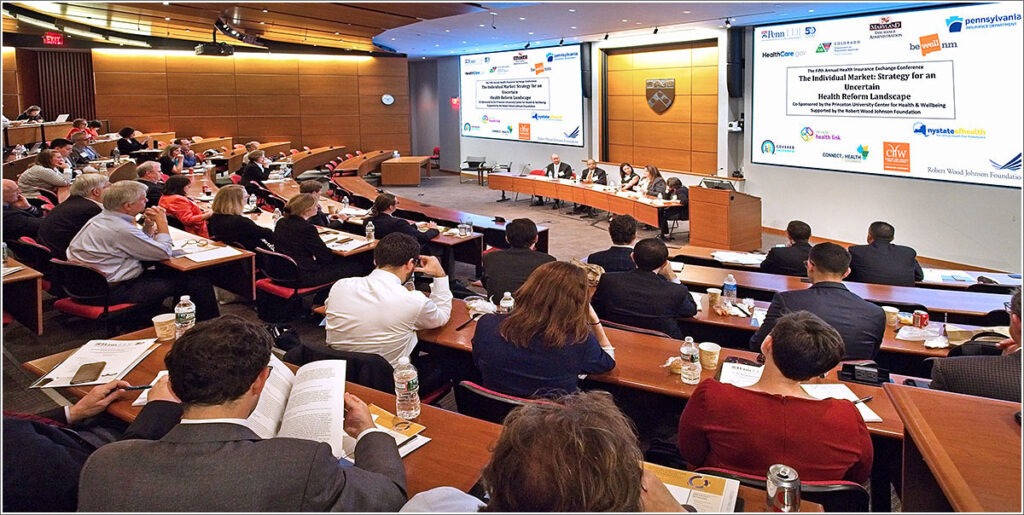 PHILADELPHIA (Sept. 2017) — Convening top government, academic and insurance executives from across the country, the fifth annual Health Insurance Exchange Conference was held in the University of Pennsylvania in early September. Occurring at a time of great change in Washington, the two day-event was focused on the theme of "The Individual Market: Strategy for an Uncertain Health Reform Landscape." It was co-sponsored by Penn's Leonard Davis Institute of Health Economics (LDI) and the Princeton University Center for Health and Wellbeing and funded by the Robert Wood Johnson Foundation. Also see Conference Agenda and Speaker Bios.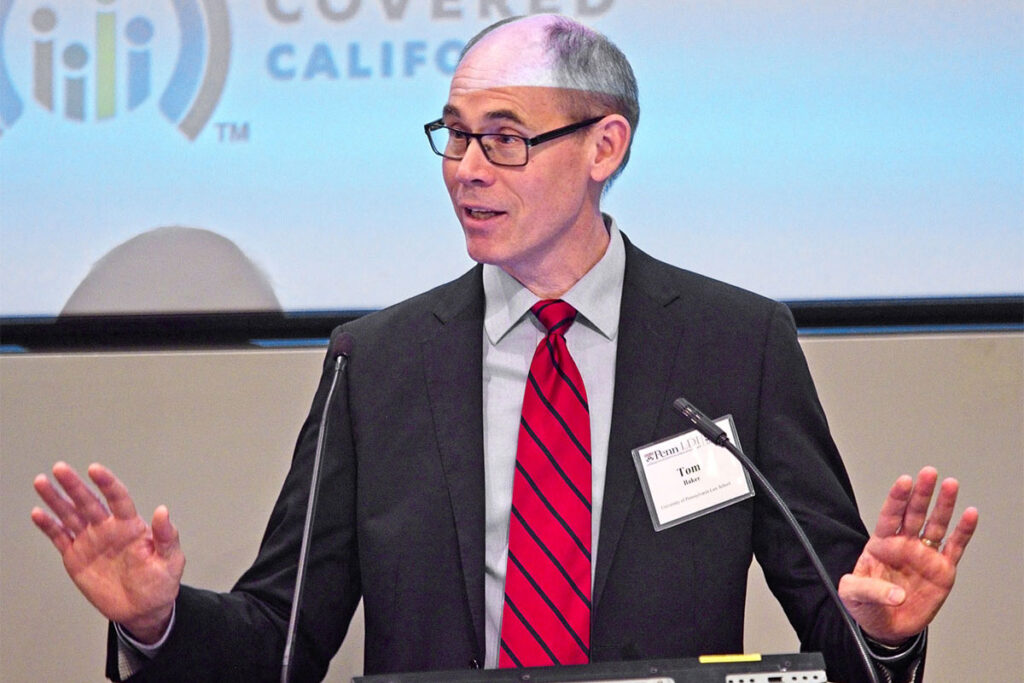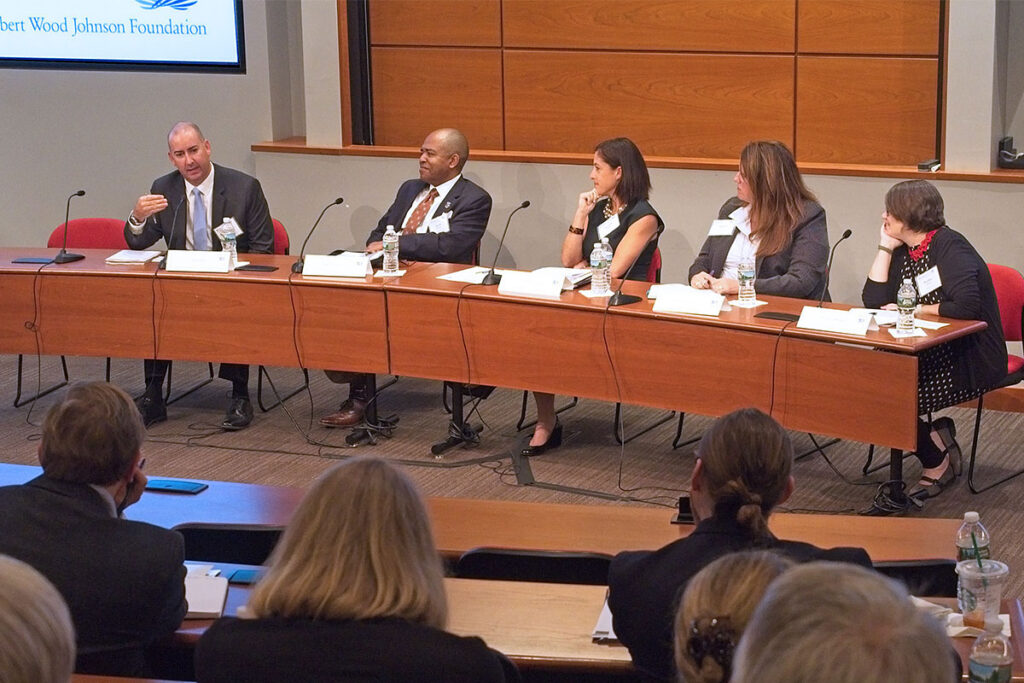 MCing the conference, which featured five panels, two keynote speakers and a fireside chat, was Penn Law Professor Tom Baker, JD (Above, left). An expert in the field of health-related insurance law, Baker is Co-Director of the LDI Health Insurance Exchange Group that has been researching the state marketplaces since they were established by the Affordable Care Act in 2013. (Above, right) The panel "View from the Exchanges" featured the officials from Nevada, Colorado, New York, and New Mexico who are heavily involved in insurance exchange operations in those states.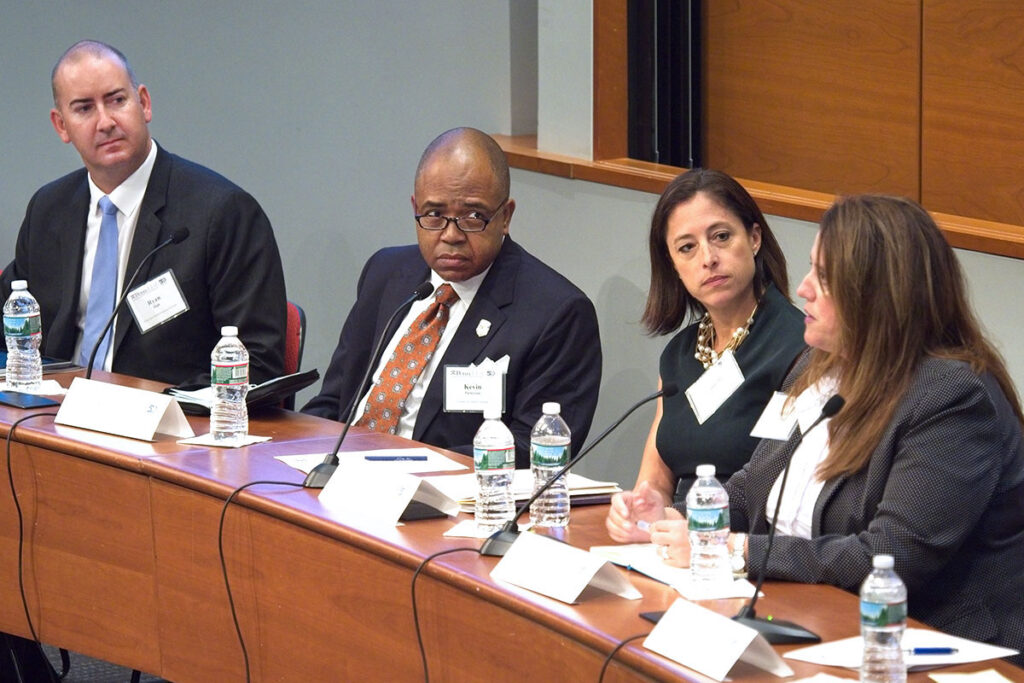 (Above, left) Offering insights from the insurance exchange trenches are ( l to r) Nevada Silver State Health Exchange COO Ryan High, Connect for Health Colorado exchange CEO, Kevin Patterson, New York State Health Plan Marketplace Deputy Director Danielle Holahan, and New Mexico's beWellnm exchange CEO Cheryl Smith Gardner. (Above, right) Listening intently in the audience are (l to r) Professor and Chair of the Wharton School Health Care Management Department Scott Harrington, Professor and head of Texas A&M University Department of Public Health & Management Michael Morrisey, and University of Texas at Austin Professor of American Economic Principles Robert Town.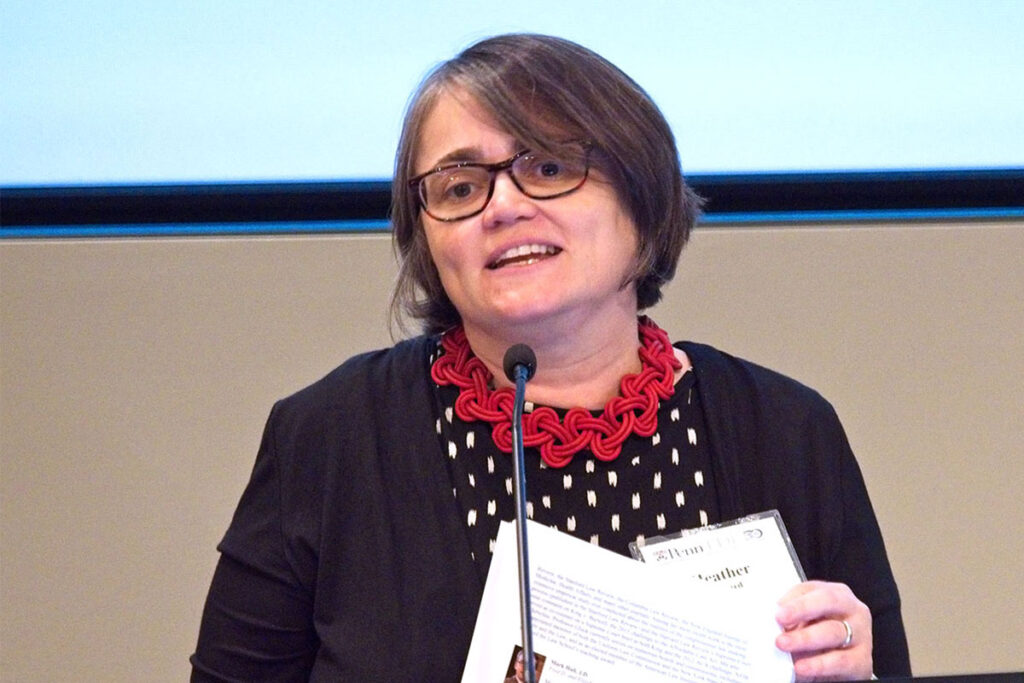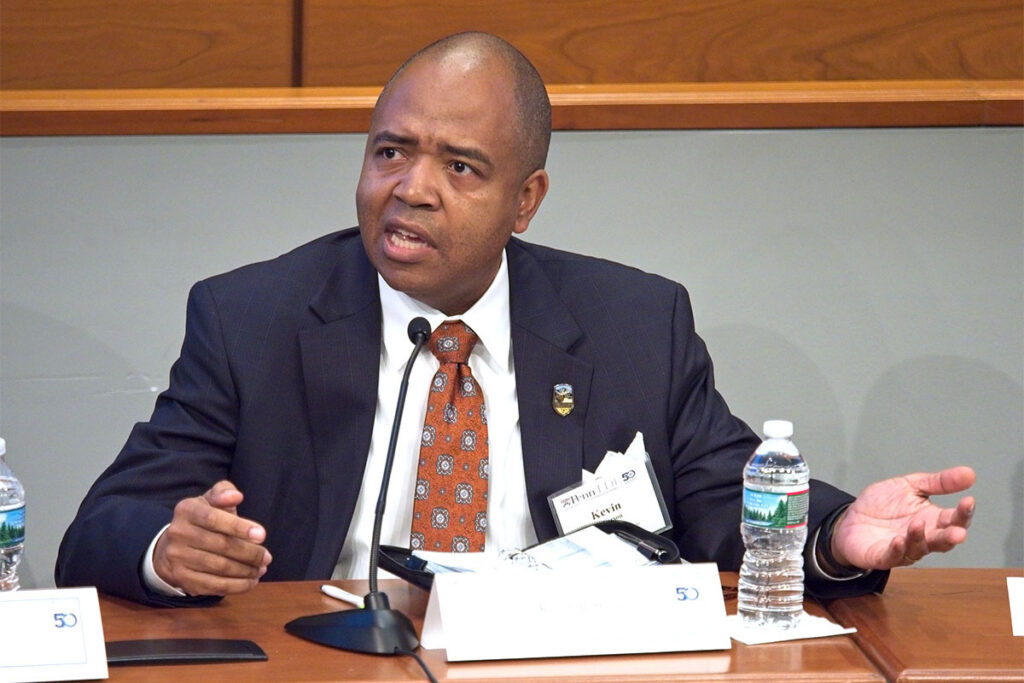 Moderating the panel of exchange executives was Heather Howard, JD (Above, left), Lecturer in Public Affairs at Princeton University's Woodrow Wilson School, whose courses focus on the implementation of the ACA and the social determinants of health. She is also director of a Robert Wood Johnson Foundation program that provides health care reform technical assistance to state governments. (Above, right) Colorado "Connect for Health" CEO Kevin Patterson discusses some of his state's insurance exchange challenges.
New Mexico insurance exchange CEO Cheryl Smith Gardner (Above, left), who previously worked on both the Arkansas Insurance Marketplace and Utah Exchange projects, said the good news is that New Mexico has four carriers in its exchange and available coverage in every one of its 29 counties. (Above, right) New York marketplace Deputy Director Danielle Holahan noted that in 2017 the state had 14 carriers offering plans and that 1 in 5 state residents were enrolled in the marketplace.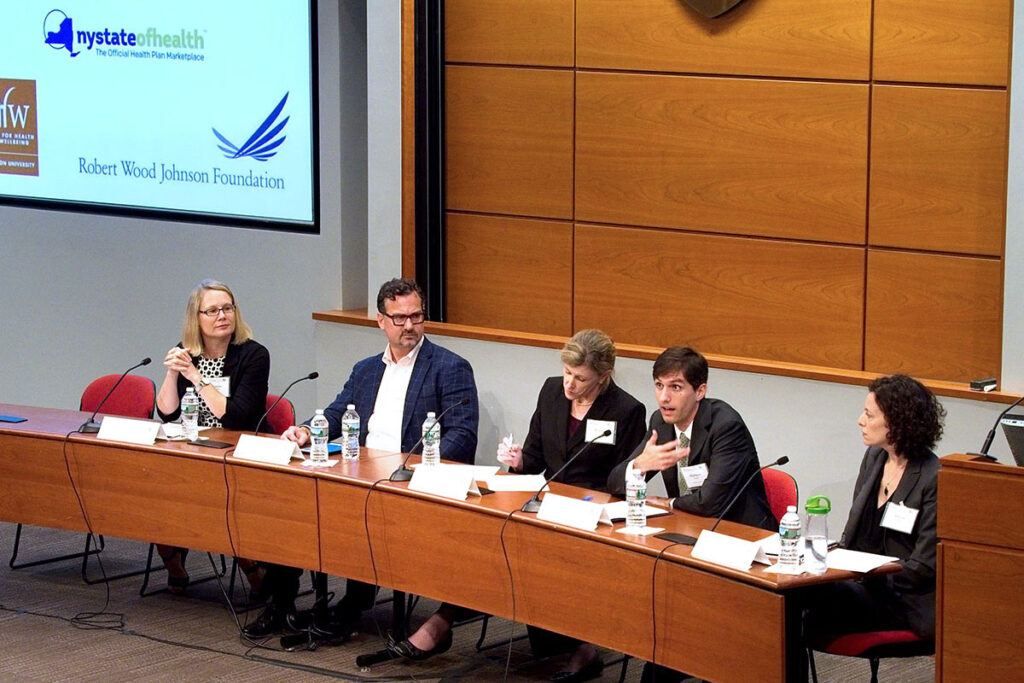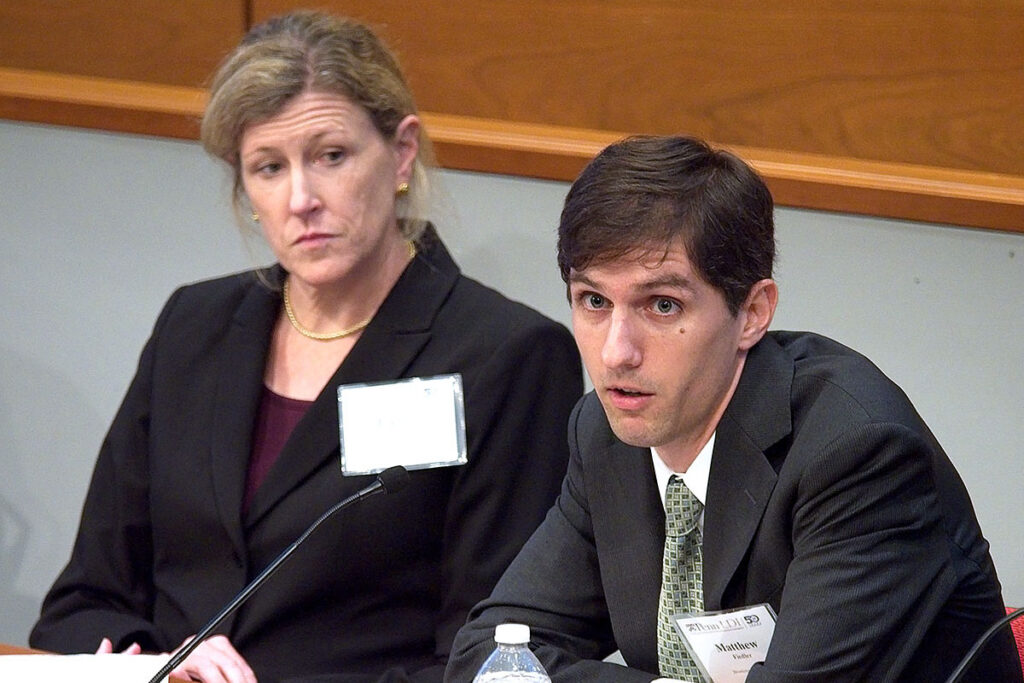 Another conference panel was a look at "The View from Washington, D.C." (Above, left). Included (Above, right) were Jeanne Lambrew, PhD, a senior fellow at The Century Foundation, former Director of the HHS Office of Health Reform and White House Deputy Assistant to the President on Health Policy. Panelist Matthew Fiedler, PhD, is a current Brookings Institution Fellow and former Chief Economist at the Council of Economic Advisors and specialist in the field of health insurance and provider payment policy.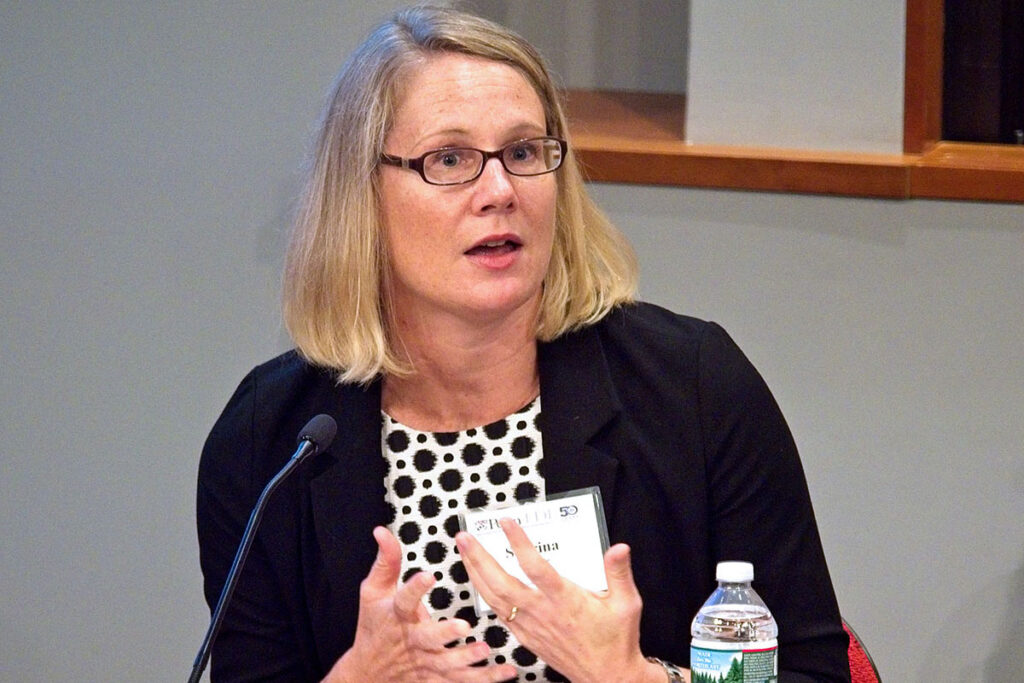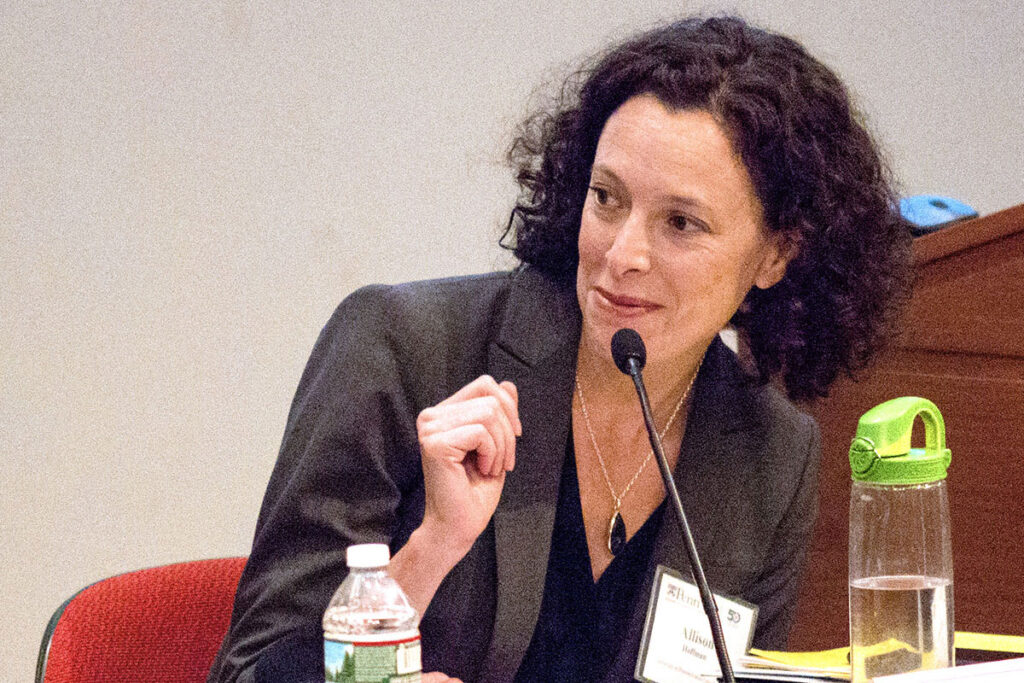 "View from Washington" panelist Sabrina Corlette, JD (Above, left), is a Research Professor on Health Insurance Reforms at Georgetown University. She is the former Director of Health Policy Programs at the National Partnership for Women & Families.
(Above, right) Moderating the panel was Penn Law School Professor Allison Hoffman, JD, who is Co-Editor of the Oxford Handbook of U.S. Health Law and a nationally recognized authority on the ACA, Medicare and Medicaid.