Population Health
News
Should Health Systems Recognize Gun Violence as a Disease?
And Can They Help Find Evidence-Based Interventions That Lessen The Risk of That Disease?
Should gun violence be formally recognized as a disease and should large scale health systems get more actively involved in identifying interventions to decrease firearm injury and mortality levels in their surrounding neighborhoods?  These were two of the questions addressed by the expert participants convened at a National Academies of Sciences, Engineering, and Medicine workshop entitled "Health Systems Interventions to Prevent Firearm Injuries and Death."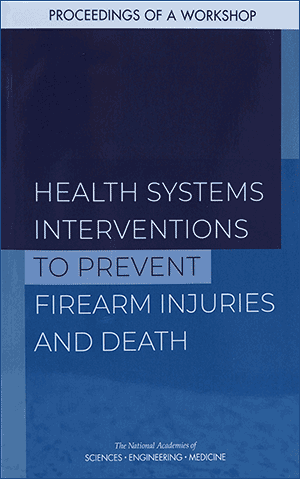 The proceedings of the Washington, D.C., event have been released as a 126-page report that eschews any discussion of firearm manufacture, regulation, sales or ownership. Instead, it focuses on scientifically identifying interventions that health system clinicians and staff might use with gunshot patients to affect their lives and futures beyond the emergency room.
Safety in a world with guns
"We've already chosen to live in a world with guns," said University of Pennsylvania Nursing School Professor and nationally renowned injury prevention researcher Therese Richmond, PhD, CRNP, FAAN. "We have to figure out how to do so more safely in a way not unlike how we addressed the problem of car crash deaths decades ago. In one of the top public health successes of the 20th century, we dramatically lowered deaths from car crashes and we accomplished that without getting rid of the cars. We established a national Fatal Analysis Reporting System (FARS) reporting system. The data were available to researchers to study. There was a regulatory agency that could make policy changes based on what was learned by the researchers. For example, when we found that putting a child in a car seat in the front seat killed kids when the airbags deployed, it only took a few deaths before car seats were restricted to back seat use only. This successful injury prevention program worked because we had the data, the researchers, and the regulatory system focused on the problem. We could do the same for gun violence."
Penn Experts
Richmond, an LDI Senior Fellow and member of the Planning Committee that organized the workshop, was the co-founder of the Firearm and Injury Center at the University of Pennsylvania that evolved into today's University of Pennsylvania Injury Science Center. She was one of three Penn researchers who took part in the workshop. The others were Rinad Beidas, PhD, Director of the Penn Implementation Science Center at LDI (PISCE) and LDI Senior Fellow, and Joel Fein, MD, MPH, a Professor of Pediatrics and Emergency Medicine at Penn's Perelman School of Medicine and co-director of the Children's Hospital of Philadelphia (CHOP) Violence Prevention Initiative.
The National Academies workshop was proposed and supported by Kaiser Permanente, which operates health systems in eight states and the District of Columbia. In 2016 and 2017, after a rising tide of firearm violence brought more than 11,000 gunshot victims through the managed care network's emergency departments, Kaiser put up $2 million to fund a task force research program focused on firearm injury prevention and requested the National Academies to assemble a meeting of the country's leading experts in the field. It was joined by the American Hospital Association to sponsor the workshop in Washington.
Daunting challenges
The resulting report underscores the extraordinary size, complexities and cost of the gun injury epidemic as well as the daunting challenges faced by any medical institution that actually attempts to address more than that epidemic's immediate wounds, as Kaiser is now doing.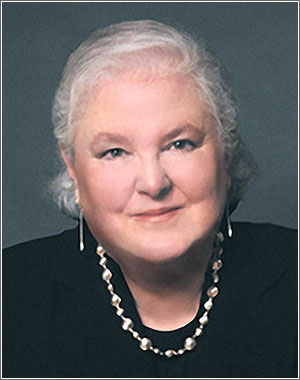 About 40,000 people are annually killed and 85,000 injured by gunfire in the fifty states. That's 342 people dead or wounded, day after day. On average, 7 children and adolescents are shot dead every day. Monthly, 50 women die by the guns of intimate partners. Currently, the immediate, acute medical care costs for treating all these gunshot patients is estimated at $3 billion a year.
Outside of the police, no other profession engages more intensely in a region's daily gun violence than local hospital personnel. "Every single day in America, health professionals find themselves on the front lines of treating patients injured by firearms," said Bechara Choucair, MD, the Chief Community Health Officer at Kaiser Permanente. "From our emergency departments and primary care settings to behavioral health and specialty care, there are many touch points where health care systems grapple with firearm-related injuries and death. Supporting these dedicated professionals is the right thing to do for patient care and also for the well-being of the communities we serve."
The workshop participants were tasked with considering "the many facets of the health system that may be touch points for gun injury prevention strategies, such as primary care, specialty care, behavioral health, and emergency departments."
'Complex biopsychosocial disease'
The overall workshop tone was set by first speaker Stephen Hargarten, MD, MPH, Director of the Comprehensive Injury Center at the Medical College of Wisconsin, who called for gun violence to be officially recognized as a "complex biopsychosocial disease" and said that as "civic leaders of health care," health systems should fully engage that disease. He emphasized that gun violence is a scientific issue requiring the same kind of research and evidence-based knowledge as other areas of major disease.
The concept of health systems being involved in such preventive programs is not new, noted George Isham, MD, MS, a Senior Fellow at HealthPartners Institute. "They have a track record developed by implementing best practices based on good science, and having a substantial impact by contributing to many public health issues."
As examples, he cited how health systems included tobacco use as a vital sign and began connecting patients who smoked with advice on quitting, as well as in promoting cancer screening and childhood immunizations.
'Dearth of evidence-based findings'
National Academy of Medicine President Dzau pointed out that in the past, along with tobacco, the creation and implementation of evidence-based policies have successfully helped to reduce drownings. He said a major challenge is that there is currently a dearth of evidence-based findings related to gun violence and prevention strategies relevant to health systems.
Christopher Barsotti, MD, FACEP, Chair of the Trauma and Injury Prevention Section
of the American College of Emergency Physicians pointed out that current data collection is focused on the immediate gunshot wound care and emergency department visit. He said there was no reporting about the long-term costs that can result from gunshot wounds such as the need for lifetime colostomy care or dealing with a spinal cord injury for decades.
Barsotti also noted that almost no data are collected about secondary victims, people who witnessed the violence when it happened and even those emergency medical technicians and in-house ER staff who treated the gun victims. "After shootings, I take care of my colleagues," he told the gathering. "I take care of nurses and paramedics traumatized by treating victims of gun violence." 
Broader data context
Richmond noted that "data well handled and analyzed can be very powerful and informative. Health systems are sitting on piles of data now in an electronic world and a lot of people are mining data, using data science, really trying to better target an informed understanding of diseases. So, if gun violence is one of those diseases, then I think data can be helpful. We need data beyond the individual level because we know the group in this country that takes the biggest hit for interpersonal firearm violence is young black men — that's not sufficient data to tell us who's really at risk and who's not. So as researchers and as clinicians, we need to think beyond this individual and make sure that we have sufficient data on the social determinants or the ability to merge individual data with the social determinants to really get a full understanding of the places in which people are at risk. Health systems need to think about their data within the broader context of other data sources and the social structures that contribute to the disease of gun violence."
Elizabeth McGlynn, PhD, Vice President of Kaiser Permanente Research told the workshop that her organization's geographic spread provided a natural testing ground for comparing different interventions. "In looking at our own statistics, we see considerable variation in the rates of emergency department visits for firearm-related causes," she said. "We can see the relative risks for people of different ages, for men and women, by race and ethnicity, by household income, and within very small geographic areas. Having these baseline statistics will help us set priorities and evaluate the effectiveness of different approaches to prevention."