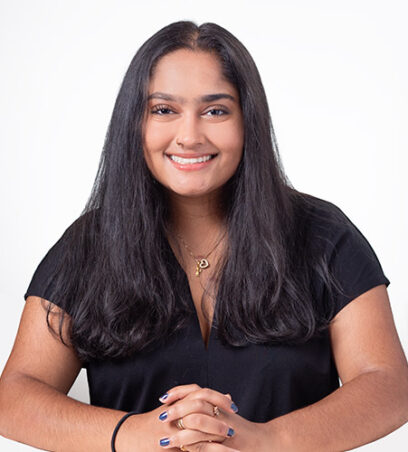 Anam Rawoof
Anam Rawoof is a senior at Bryn Mawr College with a double major in Biology and Health Humanities. Her interest in public health began when she volunteered in a free clinic in high school and witnessed first-hand the need for more accessible health care. She hopes to eventually earn an MD/MPH degree.
As a scholar in the Get Experience in Aging Research Undergraduate Program (GEAR UP) at Penn, she also had the unique opportunity to complete the Summer Undergraduate Minority Research (SUMR) Program during the inaugural summer of GEAR UP.
This summer, Rawoof worked with Dr. Nancy Hodgson to determine which type of training (in-person or module) is most efficient for clinicians to receive to implement evidence-based practice. She also worked on a second project with Dr. Hodgson to work with the Alzheimer's Association where she employed mixed research methods to determine how to better coordinate patient care, education, and resource utilization.
On campus, Rawoof is the President of South Asian Students and Healthcare Transportation club at Bryn Mawr and works as a Chemistry Peer Mentor Coordinator. She also volunteers at Community Volunteers in Medicine and is part of the Athena Hospice Program. In her free time, she likes to go on hikes, travel, or spend time with her cat, Big Earl.
Presentation Slides