Get Experience in Aging Research Undergraduate Program (GEAR UP)
A 15-month fellowship in the demography and economics of aging and health care for undergraduates from underrepresented backgrounds.
Established in spring 2022 by a five-year grant from the National Institute of Aging, the Get Experience in Aging Research Undergraduate Program (GEAR UP) will support undergraduate students from underrepresented backgrounds through a 15-month immersive experience in the disciplines, skills, and day-to-day life of Penn's broad faculty community of aging-related health care researchers. This joint venture between the Population Aging Research Center (PARC) and Penn LDI will build on the successful and long-standing Summer Undergraduate Minority Research (SUMR) Program by providing exciting mentored research experiences to undergraduates for two consecutive summers, supplemented with programming throughout the academic year. The long-term goal of the program is to enhance the diversity of the research workforce in the demography and economics of aging, health, and health care.
The inaugural GEAR UP cohort was recruited in summer 2022.
We aim to enhance the diversity of the research workforce in the demography and economics of aging, health, and health care. This new program provides students the opportunity to grow, enhance their technical capabilities, enrich their relationships with mentors and colleagues, and develop a passion for research along with a desire to pursue graduate studies.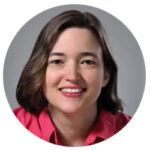 Norma Coe, PhD
Co-Director of PARC and GEAR UP Co-Principal Investigator
Aging in America is not going as planned. COVID-19, declining life expectancy, Alzheimer's Disease and Related Dementias (ADRD), and a large and aging Baby Boomer population at risk for ADRD present the potential for a looming long-term care crisis. In all these areas, motivating researchers from underrepresented backgrounds to pursue research careers will bring desperately needed new talent and creative solutions to the field.
Hans-Peter Kohler, PhD
Co-Director of PARC and GEAR UP Co-Principal Investigator
Racial and ethnic minorities remain underrepresented in aging-research-related professions, including biomedical, clinical, health services, demography, and economics. For instance, in health services research (HSR), which studies the organization, financing, and delivery of health care and provides an evidence-base that is central to addressing issues of care quality, access, affordability, and equity, Black and Hispanic researchers account for only 6.9% and 3.7%, respectively, of the workforce.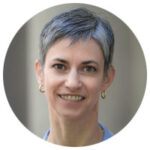 Rachel M. Werner, MD, PhD
Penn LDI Executive Director and GEAR UP Co-Principal Investigator
How to Apply
Information about the Summer 2023 GEAR UP application process will be released in winter 2023.
If you have questions, please contact Joanne Levy.
Program Details
Focus Areas
To leverage the strengths of PARC's and Penn LDI's research, GEAR UP focuses on six themes, which are closely aligned with the research themes and networks of both PARC and LDI. Those themes are:
Health Care and Long-Term Care at Older Ages
Cognition and Alzheimer's Disease and Related Dementias (ADRD)
Health Disparities in Aging
Early Life Conditions and Older Adult Health, Behavior, and Well-Being
Global Health and Aging
COVID-19 and Aging
GEAR UP training in these six themes is further enhanced through existing Research Networks that are supported by PARC and LDI and designed to foster interdisciplinary and innovative aging research, not only at Penn but nationally and internationally, with important outreach activities that will encourage and nurture development of younger researchers. Each network includes workshops, collaborations, harmonization of large-scale data collection efforts, and the development of common resources.
GEAR UP Summer 1
Summer 1 will be an intense twelve-week program (from June through mid-August) that includes research, mentoring, skill building, and networking functions. This program will be run in conjunction with SUMR, which has developed and honed a curriculum over the last 22 years. It includes the following:
One week of classroom training
11 weeks of mentored research
Research seminars
Skills trainings (ex. Stata, R, economics, and demography methods)
A seven-week writing course
Attendance at a national research conference
Career counseling and GRE preparation
Networking activities
End-of-Program Symposium
The mentored research experience will consist of some combination of the following: conducting interviews with subjects according to established protocols, skill building (e.g. learning data analysis), designing surveys, data entry, and conducting literature searches and assistance with abstract and manuscript preparation. The GEAR UP Scholars will be fully integrated into the research team and participate in all team meetings. The research team will train the students to use existing protocols and monitor their work to ensure quality and consistency.
Academic-Year Programming: The GEAR UP Club
GEAR UP Scholars will continue skill-building, cohort-building, and interest-building in aging-related research throughout the academic year from September to May. This will be accomplished through the creation of the GEAR UP Club. In addition to GEAR UP Scholars, the club will be open to SUMR scholars, plus local Penn undergraduates interested in aging research. The GEAR UP Club is a unique way to harness all that is available at Penn within PARC and LDI, including activities at the School of Arts & Sciences, The Wharton School, and the Perelman School of Medicine. Students will participate in several program activities that will allow them to interact with fellow GEAR UP Scholars and other members of the academic community throughout the school year. These activities will include lunches, dinners, workshops, and panels. These activities will occur at least twice per month, build social cohesion with people of similar interests to help create a supportive community, strengthen their research skills, and help students learn to navigate the academics.
GEAR UP Summer 2
Summer 2 of the program will run June through August of the second summer. During Summer 2, Scholars will be expected to work on one research project for 12 weeks. Summer 2 will serve as an essential opportunity for students to build on the research skills and knowledge formed in Summer 1, which will help solidify their interest in and comfort with the field. It will also give students a chance to take on a more in-depth project, play a role in leading that project, and, if desired, conduct that work internationally.
Additional Benefits
Additional GEAR UP innovations will offer benefits to students in three areas, with the goal of giving students a passion for research and the desire to continue to graduate studies and enhance the diversity of the research workforce:
Career Socialization, Leadership and Networking

Exposure to diversity, inclusion, and equity in academia
Regular interactions with academic leaders, researchers, and experts
Attending national conferences with the opportunity to meet others in related fields
Strong peer networks through academic and social activities
Leadership-building through experiential learning

Research and Academic Skills Development

Two summers of targeted training and hands-on experience in research with Penn faculty aligned with GEAR UP themes
Statistical programming sessions on an as needed basis, e.g., Stata, R, and statistics
Exposure to presenting scientific results in oral presentations and written manuscripts
Six-month online GRE prep course

Presentation and Writing Skills Development

Presentation of self, resumes, and cover letters
Coaching in presentation skills
Opportunity to present mentored research at campus-wide and national conferences
Receive training to write blogs and op-eds via the Penn Critical Writing Program and LDI's team
Have questions about the program? Contact Joanne Levy.
For LDI Senior Fellows: Mentorship Opportunities
Faculty involvement is a crucial element of the Get Experience in Aging Research Undergraduate Program (GEAR UP).
If you are interested in mentoring and collaborating with a GEAR UP Fellow on a specific project, please send a brief summary of the project, how much effort it would require, and whether you have funding available to Joanne Levy. Mentors are recruited annually and abstracts are due by March 1.
Leadership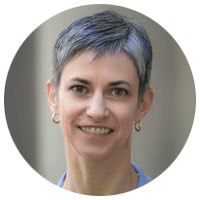 Executive Director, Penn LDI; Robert D. Eilers Professor of Health Care Management and Economics, Wharton School; Professor, Medicine, Perelman School of Medicine
---
Related Content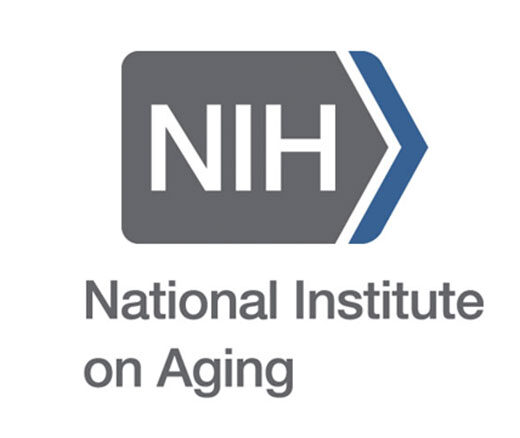 NIA Funding Launches PARC and LDI's New GEAR UP Program