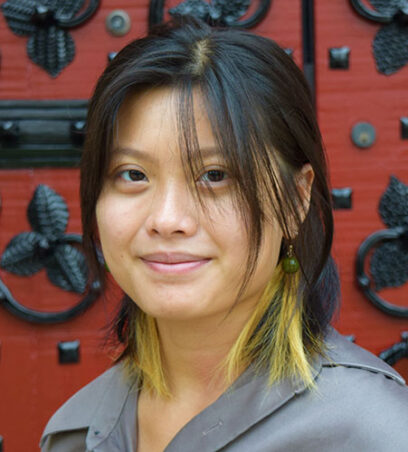 Angela Le
Angela Le was a senior at the University of Pittsburgh with an undergraduate degree in Ecology & Evolution, with minors in linguistics, chemistry, and global health. They are enrolled in an accelerated Bachelor's/Master's program at the University of Pittsburgh School of Public Health for Environmental & Occupational Health, where they plan to receive their MPH.
Le is interested in creating safer working conditions for working-class refugees and immigrants and environmental health equity. During the SUMR program, Le worked on two projects: Transition of Care of Older Incarcerated Adults with Dr. Rose Onyeali, MD and Small Area Fair Market Rents and the Structure of Health Opportunity with Dr. Sara F. Jacoby, PhD, MPH.
In Pittsburgh, she is involved in advocating for the Asian-American population, whether that is through their involvement with the Asian Pacific American Labor Alliance or with the Alliance of Queer Underrepresented Asians in Recognition of Intersectionality to Uphold Solidarity (AQUARIUS), and volunteering at a community food bank. She also likes to cook, play music, and read.
Presentation Slides
Video