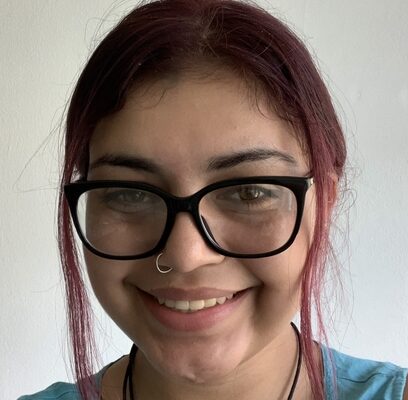 Bianca Rodriguez-Diaz
Bianca Rodriguez-Diaz is a junior at the University of Pennsylvania pursuing a BA in Neuroscience and Criminology with a minor in Psychology on the pre-medical track. Rodriguez-Diaz hopes to learn more about the intersections between socioeconomic status, race, and proper access to and execution of health care and medical treatment. Moreover, as a neuroscience major, she is particularly interested in increasing diversity and mending the broken trust from minority communities in neurological research.
As a scholar in the Get Experience in Aging Research Undergraduate Program (GEAR UP) at Penn, Rodriguez-Diaz also had the unique opportunity to complete the Summer Undergraduate Minority Research (SUMR) Program during the inaugural summer of GEAR UP. She worked with Dr. David Fischer on RECOVER, a clinical research project to quantify the Recovery of Consciousness Via Evidence-Based Medicine. As a member of Dr. Fischer's team, she worked on the development of a device that produces somatosensory stimuli in the hopes of recording responses that can determine consciousness. She also worked with Dr. Allison Willis, analyzing trends in neurological disease burden and overall outcome. She analyzed quantitatively and qualitatively how the burden associated with neurological disease changes with time.
Rodriguez-Diaz is also involved in the Johnson Scholar Program at the University of Pennsylvania, which aims to support pre-medical students underrepresented in medicine through clinical research opportunities and academic support. She also enjoys wet-lab research, having worked for Dr. Ana Cristancho on a project quantifying disease pathways in different types of neurons. Furthermore, Rodriguez-Diaz is the president of "We Can Swim," a club that aims to teach West Philadelphia children how to swim.
Presentation Slides