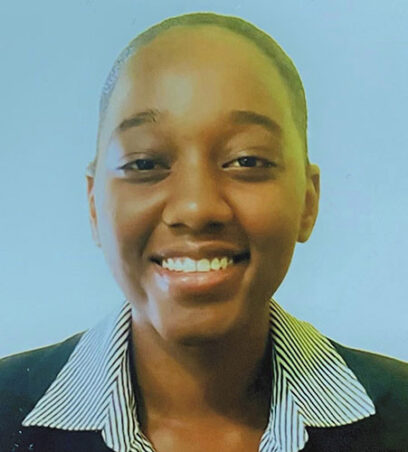 Dania Turner
Dania Turner was a senior pursuing a BS in Biology and a minor in Chemistry at Howard University in Washington DC. She is interested in fulfilling her education and matriculating into medical school to obtain an MD and become a physician, specifically a pediatrician. She hopes to not only start her own private practice and youth enrichment program but to also to serve underrepresented and underserved populations in her community. Being an international student from the island of Jamaica in the Caribbean she intends to work both domestically and internationally to reduce inequalities and disparities in healthcare while improving overall quality of healthcare.
During SUMR, Turner worked with Dr. Catherine Auriemma, MD, MSHP and the Palliative and Advanced Illness Research Center on two of her projects. These projects focused on designing a novel outcome measure (interview guide) for persons with dementia and developing and evaluating a method to quality-weight hospital-free days for patients with acute respiratory failure. She worked with her team to create, refine and pilot the interview guide and tested the materials to be used with the stakeholder panel for the respective studies.
At Howard University, Turner is a biology honors student on an accelerated graduation course completing her honors thesis focused on identifying and isolating iodide oxidizing bacteria. She is a member of the Howard University Tennis Club, Health Professions Society, Caribbean Student Association, and the Howard University Chapter of the National Society of Collegiate Scholars. She is new to the United States and enjoys exploring different states, new places and trying new restaurants with her friends. In her free time, she enjoys doing art, volunteering with children, playing the piano and watching movies and tv shows with her friends.
Presentation Slides