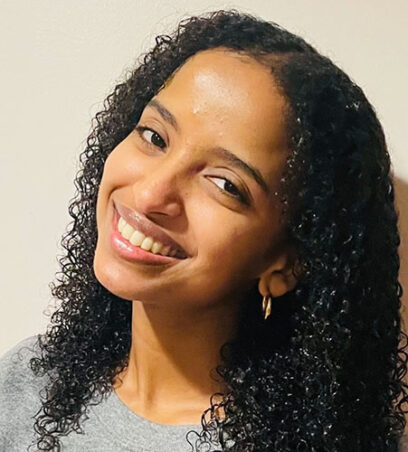 Eden Addisu
Eden Addisu is a junior pursuing a concentration in Public Health as well as Health& Human Biology. After graduation, she plans on attending medical school to become a physician. She is interested in working towards identifying and eliminating the racial disparities faced by children living in underserved communities, both domestically and internationally.
As a SUMR scholar, Addisu worked on two projects. She worked with Tyra Bryant-Stephens, MD in the Children's Hospital of Philadelphia Center for Health Equity to work towards ensuring the children in Philadelphia have access to the resources that enable them to obtain optimal health. She also worked with Courtney Lee, MD, MPH to research the ways in which stigmatizing language is used by physicians in clinical records, and how the use of such language impacts patient care.
At Brown, Addisu is involved in the Child Health Advocacy Program (CHAP) where she teaches children in elementary schools about health, hygiene, and human anatomy. As a member of CHAP, she also advises children on measures they can take to lead healthier lifestyles. Addisu is also a member of the Brown Ethiopian-Eritrean Students' Association Executive Board. In her free time, she enjoys playing the violin, trying new recipes, and spending time with friends.
Presentation Slides
Video