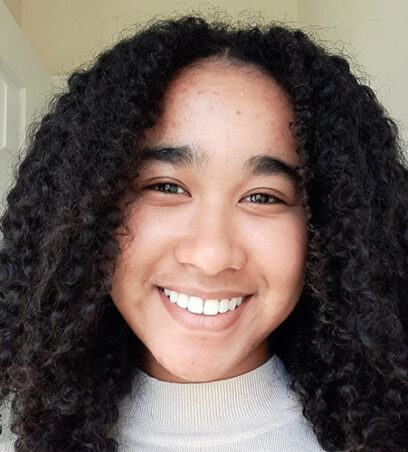 Grace Edwards
Grace Edwards is a third-year student pursuing a Bachelors of Arts in the major of Health and Societies and a minor in Journalistic Writing at the University of Pennsylvania, with the intention to attend medical school. Due to her experiences in the areas of health and educational inequities, particularly in majority-minority communities, she hopes to serve and educate communities of color on health practices through journalistic writing, medical research, and the practice of medicine.
During her time in SUMR, she interned with Dr. Jaya Aysola, MD, MPH and Dr. Zachary Meisel MD, MPH on several projects concerning education equity in the Masters in Public Health program at the Perelman School of Medicine at the University of Pennsylvania, and examined the impact of substance abuse in communities in Philadelphia, respectively.
Her time with Dr. Aysola was spent using R analytics to conduct a qualitative analysis of the Masters in Public Health program curriculum in order to determine outdated themes of race and race relations and curate corrections. Ultimately, the goal was to build a more anti-racist curriculum for MPH students.
In addition, her time with Dr. Meisel at the Hospital of the University of Pennsylvania (HUP) was spent exploring a number of projects relative to substance use disorder, health communications, and health policy. She was writing, editing, and creating educational modules for research trainees and examining the impact of neighborhood blight on communities of color in Philadelphia.
At the University of Pennsylvania, she works at the Pan-Asian American Community House (PAACH), interns with English Professor Stephen Fried, and enjoys speaking on panels that address race and identity. She is expected to graduate in the Spring of 2025.
Presentation Slides
Video