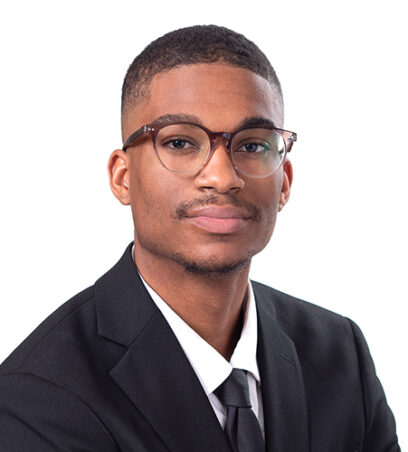 Josiah Drakes
Josiah Drakes is a junior at Xavier University of Louisiana (XULA), pursuing a BS in Psychology as a Pre-Medical student with a strong interest in health disparities. His ultimate goal is to attend medical school and contribute to research and health care advancements. As a scholar in the Get Experience in Aging Research Undergraduate Program (GEAR UP) at Penn, he also had the unique opportunity to complete the Summer Undergraduate Minority Research (SUMR) Program during the inaugural summer of GEAR UP.
Drakes worked on two projects. The first, the I-MEASURED study at the PAIR Center with Dr. Catherine Auriemma, involved qualitative interviews among individuals with dementia and their caregivers to explore the alignment of aging in place with patient and family values. His second project, guided by Adina Lieberman at the BETTER Center, focused on assessing and addressing barriers faced by underrepresented groups in cardiovascular research and explores the use of Behavioral Economics strategies to enhance participation in Randomized Clinical Trials within these populations.
Apart from his academic pursuits, Drakes serves as the treasurer for the Minority Association of Pre-medical Students (MAPS) at XULA, demonstrating his dedication to fostering inclusivity and diversity in the medical field. He also completed a sports medicine internship at XULA, gaining hands-on experience in the intersection of medicine and sports.
Drakes believes in achieving balance and personal growth, engaging in travel, exploring, and trying new foods. Additionally, he shares his artistic perspectives and tells stories through his passion for photography.
Presentation Slides
Video