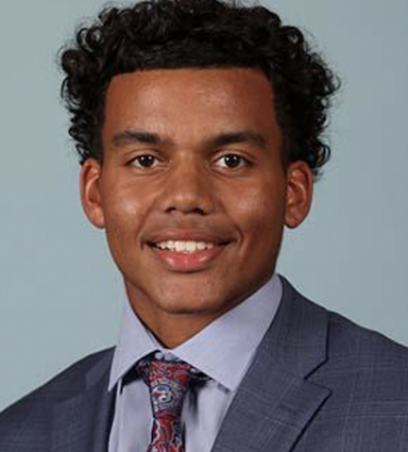 Justin Cayenne
Justin Cayenne is a junior from Jacksonville, Florida pursuing a BA in General Biology and a minor in Hispanic Studies at the University of Pennsylvania. He is passionate about addressing health disparities affecting marginalized groups, especially in the presence of a language barrier. After graduation, he plans on attending medical school and further pursuing research in population health and bioethics.
During the SUMR program, he worked on two projects. In the field of bioethics with Holly Fernandez Lynch, he determined to what extent HRPPs have an obligation to inform the general public and participants about research. He also worked with Dr. Joseph Rossano, who specializes in pediatric cardiology. Their project focused on interventional studies assessing risks and protective factors for various outcomes in children with heart disease.
At Penn, Cayenne is a part of the Penn Quakers Football team where he has become a starter in both of his previous seasons so far. He is part of his team's leadership council where he and his captains organize events with certain non-profit organizations like the Be The Match Bone Marrow Drive, adding another 500 members of the Penn community annually to the National Marrow Donor Program. In his free time, he enjoys exploring Philadelphia, supporting local sports teams, and reading Spanish literature.
Presentation Slides