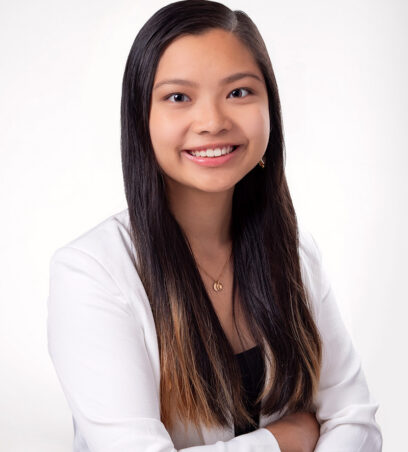 Kelly Su
Kelly Su is a senior majoring in Biology & Society with minors in Global Health and Asian American Studies at Cornell University. She is from Brooklyn, New York. Her past qualitative research has included policy research on emergency medical services in Moshi, Tanzania as well as semi-structured interviewing and ethnographic observational methods on the sociocultural values underlying dried seafood consumption in New York City. After graduating, Su plans to take gap years and pursue an MD-MPH. She aspires to become a physician dedicated to serving vulnerable populations and eliminating health care disparities. As a scholar in the Get Experience in Aging Research Undergraduate Program (GEAR UP) at Penn, she also had the unique opportunity to complete the Summer Undergraduate Minority Research (SUMR) Program during the inaugural summer of GEAR UP.
Su worked on two research projects. She worked with Junko Takeshita, MD, PhD, MSCE to understand the lived experience of atopic dermatitis among adults in Philadelphia, as well as the individual behavioral, social, and environmental determinants of atopic dermatitis and their contributions to racial and ethnic disparities in disease severity. She also worked with Dr. Rebecca T. Brown, to determine barriers and facilitators in order to implement interventions that improve aging in place for older veterans living in Housing and Urban Development – VA Supportive Housing apartments.
Outside of research, Su interns at Cornell's Asian American Studies Program and Opticsurg, a health care startup. She enjoys learning new languages and she is an avid traveler, having studied abroad in Japan, Tanzania, and Denmark. In her free time, she enjoys photography, thrifting, cooking, and taking care of her many plants.
Presentation Slides
Video