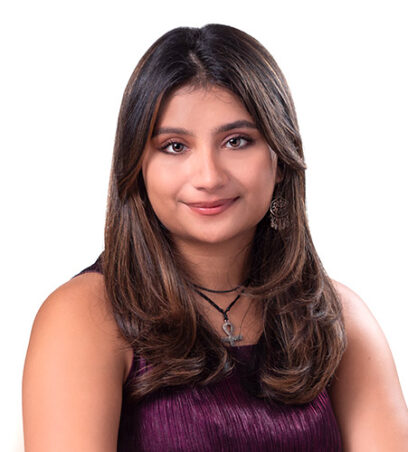 Medha Romee Maitra
Medha Romee Maitra is an undergraduate student at the University of Georgia, majoring in Genetics, Sociology, and Art. Her passion lies in using research-based methods to break the barriers of socially imposed division present in the U.S. health care system, specifically in relation to racial injustice. As a scholar in the Get Experience in Aging Research Undergraduate Program (GEAR UP) at Penn, she also had the unique opportunity to complete the Summer Undergraduate Minority Research (SUMR) Program during the inaugural summer of GEAR UP.
Maitra spent time at the PAIR Center with Dr. Scott Halpern where she worked to develop and test behavioral economic interventions that surmount the barriers to clinical trial participation faced by groups that are historically underrepresented in research and are at risk for cardiovascular disease. She was also at the VA with Dr. Rebecca Brown, working to determine barriers and facilitators to implementing promising interventions to improve aging in place for older veterans living in Housing and Urban Development – VA Supportive Housing (HUD-VASH) apartments. Under the guidance and mentorship of Dr. Halpern and Dr. Brown, as well as her experiences in sociology, genetics, and public health research, Maitra hopes to pursue an MD/PhD, where her deeper understanding of social differences can help her cause systemic changes using health policy as well as provide culturally competent care.
At UGA, she is involved in research under Dr. Richard Blissett that analyzes attitudes toward critical race theory and how it is defined. In the past, she has worked as a student researcher at the Kamiyama lab, studying split-fluorescent proteins in fruit flies and their uses as identification markers in neuronal pathways. She is active in many community-based organizations and is currently working to create a safe space for the racial and ethnic minorities on her campus as a LEAD fellow.
Presentation Slides