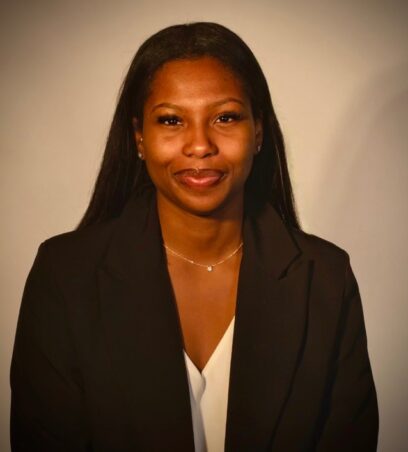 Mirabelle Jean Louis
Mirabelle Jean Louis is a senior at Bentley University, where she is studying
Economics with a concentration in law. Her future plans include pursuing a JD degree and
becoming a human rights lawyer. She is deeply committed to addressing racial disparities experienced by people of color by
utilizing economic policies and legal interventions to tackle the inequalities faced by BIPOC
communities.

As part of the SUMR program, Mirabelle collaborated with Rebecca Clark to analyze
communication failures and develop interventions aimed at addressing diagnostic errors and
disparities in Severe Maternal Morbidity outcomes, with a specific focus on Black women. Additionally, Mirabelle worked alongside Dr. Aaron Richterman and Dr. Alison Buttenheim to evaluate the effectiveness of B-OK bottles in improving medical case management services for individuals living with HIV in Philadelphia.

Within Bentley University, Mirabelle actively participates in various activities. She serves as an
event planner for the Caribbean Ancestry Student Association and holds the position of DEI
chair within the Delta Sigma Pi fraternity for the past three semesters. Moreover, she works at
the Pulsifer Career Development Center, where she creates structured content, such as blogs
and event postings, to enhance the resources available to students.
Presentation Slides