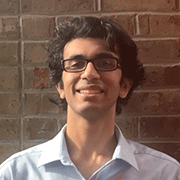 Shiv Malhotra
Shiv Malhotra is a student at the Sophie Davis School of Biomedical Education in Harlem, New York. He is pursuing a BS in Biomedical Sciences and a medical degree in the Seven Year BS/MD Program with the CUNY School of Medicine. He is also contemplating a degree in health economics. Malhotra is particularly interested in combining his passions to use health services and economics research to improve the outcomes of his future patients.
During SUMR, Malhotra worked on two projects. With Neil Sheth, MD, he studied the different economic and social impacts of the creation of an Orthopedic Center of Excellence in Moshi, Tanzania, in conjunction with the Kilimanjaro Christian Medical Center, aiming to improve the delivery of orthopedic care in East Africa. Malhotra also worked with Allison Willis, MD, MS to identify and characterize barriers to equitable care and safe prescribing for Parkinson's disease through recognizing different drivers of polypharmacy and potentially inappropriate medication use.
Outside of academics at Sophie Davis, Malhotra serves as a representative to the Sophie Davis Student Government for the Class of 2027, where he is tasked to deal with overall class concerns and keep the class informed of new events or changes. He also serves as a member of the Sophie Davis Hiring Committee and is responsible for interviewing candidates for positions that require significant interaction with students.
In his free time, Malhotra enjoys gardening with his grandmother, biking through his favorite trail, hiking through a new spot, or watching a variety of sports with his friends.
Presentation Slides
Video