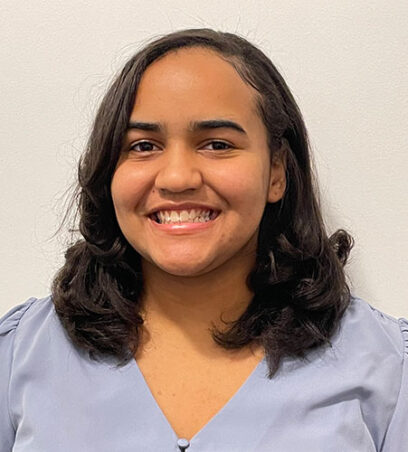 Sophia Pringle
Sophia Pringle was a double major in Interdisciplinary Health Services andEnglish at Saint Joseph's University. After graduating, Sophia plans on pursuing a career as a physician's assistant. Pringle is passionate about solving health disparities, especially those facing marginalized communities.
During her time in SUMR, Pringle worked on two research projects. The first project, led by Dr. Anna Jo Smith, MD, MPH, aimed at studying the improvement that financial navigation intervention can have on the reduction of financial harm among women undergoing gynecologic cancer treatment. In her other project, Pringle assisted Dr. Jaya Aysola, MD, MPH, in reviewing and updating the curriculum of Penn's Master's in Public Health (MPH) program to address current challenges especially those pertaining to race and ethnicity.
At Saint Joseph's University, she acts as the co-president for the Black Student Union. In addition to this, she is the head student coordinator for the Her'd volunteer group, where she mentors 7th and 8th grade girls on various topics including, mental health, healthy relationships, self-care and hygiene.In her free time, Pringle enjoys watching movies, writing poetry, caring for her plants and spending time with her family and friends.
Presentation Slides
Video