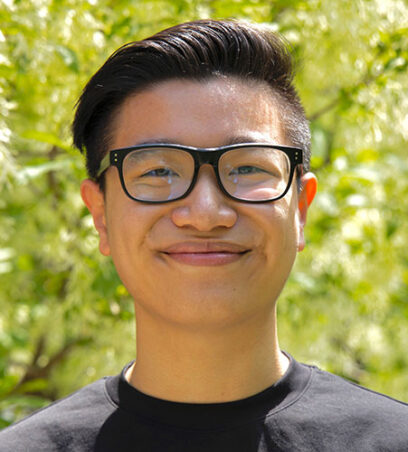 Steven Chen
Steven Chen is a senior majoring in Health and Societies with a concentration in Race, Gender, and Health at the University of Pennsylvania. Chen has a distinct interest in exploring how race, ethnicity, gender, sexual orientation, social position, and intersecting identities shape the health of communities and individuals to combat health disparities. Specifically, he is deeply passionate about the health of the LGBTQ+ community. He aims to create a more equitable and effective health care system and public health interventions through a social justice and community-centered lens. After graduation, Chen hopes to attend medical school to become a physician that uplifts and serves marginalized communities. During SUMR, Chen is working on two research projects.

With Dr. Xavier Diao, MD, he examined the effects of state-sanctioned legislation against gender-affirming mental and medical health care of transgender and gender-diverse youth. In the Mixed Methods Research Lab (MMRL) with Dr. Peter Cronholm, MD, MSCE, Steven used qualitative and mixed methods research methodologies to provide conceptual and technical support for community-based and clinical research questions, capturing the contextual, socio-cultural, and experiential factors that contribute to health disparities. At Penn, he is the Coordinator of Netter Center's LGBTQIA+ Our Space and the founder of its Sexual Health Education Program that provides queer-inclusive and comprehensive sexual health education, a space for youth to develop their own sexual health curricula, and the opportunity to teach it to Gender-Sexuality Alliances (GSAs) in Philadelphia.

Chen is also the Chair of Penn's FGLIQ, an organization that aims to create a safe space for queer students and alumni who are also first-generation or low-income by providing community events, panels, speakers, mentorship opportunities, and resources. He also has a love for teaching and education which he explores as the Cardiology Coordinator of Perelman's Educational Pipeline Program, an Executive Board Member for Penn West Philadelphia Tutoring Project (WPTP), and an Executive Board Member of Netter Center's Gaining Early Awareness for Undergraduate Programs (GEARUP).
Presentation Slides
Video