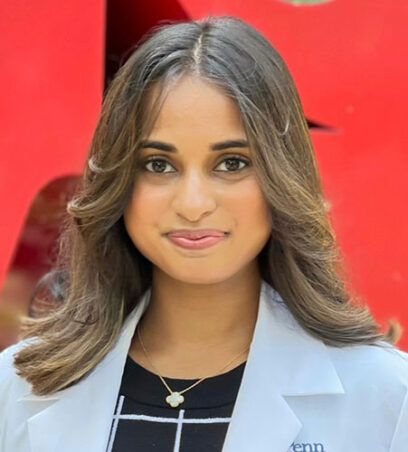 Trishna Mohite
Trishna Mohite is a dental student at the University of Pennsylvania School of Dental Medicine where she is pursuing a Doctor of Dental Medicine. Mohite graduated from Wellesley College in May 2020 where she earned her BA in Psychology and Biological Sciences. She has prior research experience with the social sciences and molecular biology. During her undergraduate career, she investigated the economic, political, and cultural factors associated with the practice of female feticide in South Asia. She also participated in laboratory research with MIT where she studied how intestinal stem cells adjust to diet interventions and their role in cancer initiation and aging. Mohite is excited to continue cultivating her research skills and knowledge base in public health and health policy.
Through SUMR Mohite worked on a project under Dr. Tori Sutherland, MD, MPH, and the Children's Hospital of Philadelphia where she conducted qualitative patient interviews and evaluated perceptions of postoperative pain control, quality of life, use of pain medication, and opioid use disorder diagnosis among pediatric and adolescent patient populations.
In dental school, Mohite is a member of the Penn Dental Women's Network and the Pediatric Dental Society. Outside of school, Mohite enjoys cooking for friends and family, traveling, hot yoga, and playing tennis.
Presentation Slides