Blog Post
When Accountable Care and Bundled Payments Intersect, Patients Benefit
Study Supports Coordinating Payment Models
Value-based alternative payment models (APMs) have proliferated in the past decade, with numerous models attempting to rein in health care costs while preserving quality of care. But what happens when these models overlap in the same patients? A new study in JAMA Health Forum will help federal policymakers understand the impact of overlapping APMs and suggests that coordinating these models could yield even more savings and better outcomes for beneficiaries.
In the first national study to look at the intersection of APMs, we examined how receiving care under an accountable care organization (ACO) and bundled payment simultaneously affects outcomes.
Medicare patients hospitalized with medical conditions fared better (fewer 90-day readmissions and lower postdischarge spending) when receiving care from ACO and bundled payment providers compared to bundled payment providers alone. Specifically, readmissions were 4% lower, and spending (Figure 1) was $322 lower.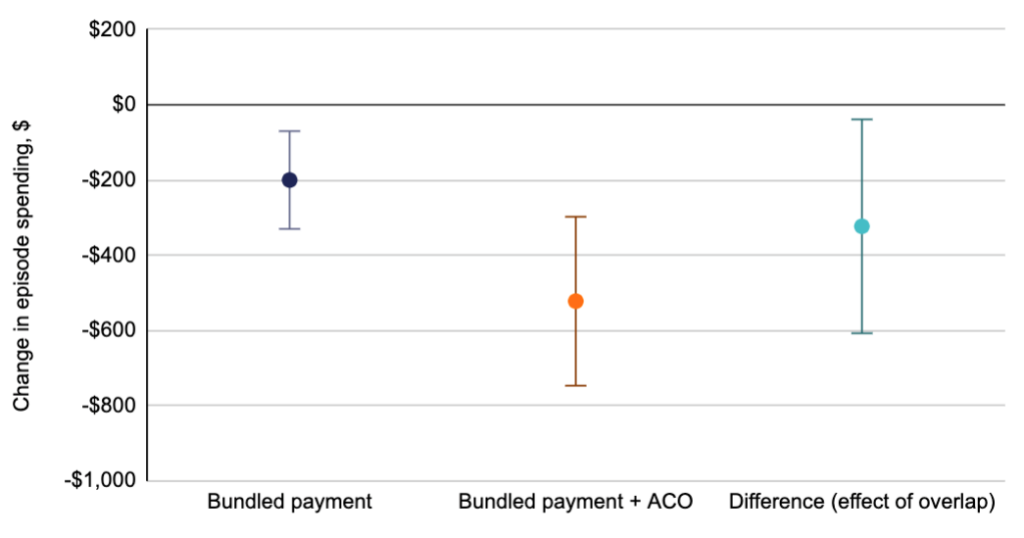 Patients undergoing surgical procedures had similar results. Individuals receiving care from both ACOs and bundle payment providers had 5% fewer readmissions than individuals receiving care from bundled payment providers alone, although spending remained unchanged.
In the past decade, The Center for Medicare & Medicaid Innovation has tested multiple APMs and allowed them to intersect. As the Center charts a path for the next 10 years of value-based care, these findings can contribute to a more streamlined, coordinated approach to APMs—a key strategy outlined in our recent white paper and in recommendations by the Medicare Payment Advisory Commission (MedPAC).
---
The study, Association of Patient Outcomes With Bundled Payments Among Hospitalized Patients Attributed to Accountable Care Organizations, was published on August 20, 2021 in JAMA Health Forum. Authors include Amol S. Navathe, Joshua M. Liao, Erkuan Wang, Ulysses Isidro, Jingsan Zhu, Deborah S. Cousins, and Rachel M. Werner.
---
Authors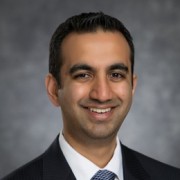 Assistant Professor, Medical Ethics and Health Policy, Perelman School of Medicine
---
More on Payment Reform
Five Recommendations to Accelerate Adoption and Transformation
Penn LDI Panelists Eye Goals and Strategies for 2030
Wyatt Decker Sits Down for a One-on-One with LDI's Executive Director