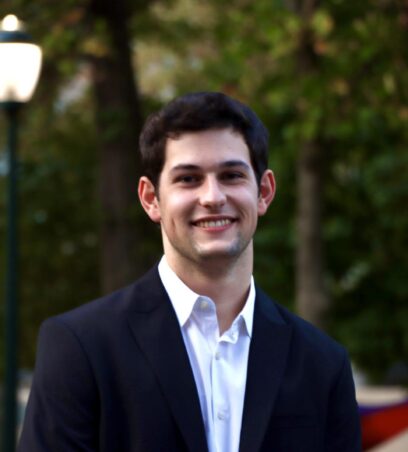 Anthony Montes de Oca
Anthony Montes de Oca is a junior at the University of Pennsylvania majoring in Biology and Health & Societies with a minor in Chemistry on a pre-med track. Before SUMR, he was involved in wet lab research investigating cardiac and skeletal muscle regeneration after injury using mouse models. However, he desired to change directions and explore health services and policy research, which initially motivated him to look into the SUMR program. After his undergraduate journey, he hopes to pursue MD/MPH degrees to work as a physician within the field of public health and reform healthcare policy.
During the SUMR program, Montes de Oca worked on two research projects. The first one was under the mentorship of Stacey Bevan where he helped to describe the experience of Hispanic immigrant families of children with ASD in the U.S. healthcare system through interviews and qualitative coding. In the second project, he investigated the quality of care through data collection of handoffs for ICU patients under the mentorship of Dr. Meghan Lane-Fall as part of the ongoing HATRICC-US Study.
Within the Penn community, he is the Co-Director of Outreach for Medical Interpreters at Penn (MI@P) and volunteers as a Spanish interpreter. Along with being a medical interpreter, he is also a legal interpreter for Gittis Legal Clinic at Penn Carey Law School. Additionally, he is the Vice President of the Cuban American Undergraduate Student Association (CAUSA), a PHINS Coordinator for New Student Orientation Leaders, and is involved with the Wharton Undergraduate Healthcare Club (WUHC). Whenever he is back home in New Jersey, he works as an ER medical scribe for RWJBarnabas Health.
Presentation Slides