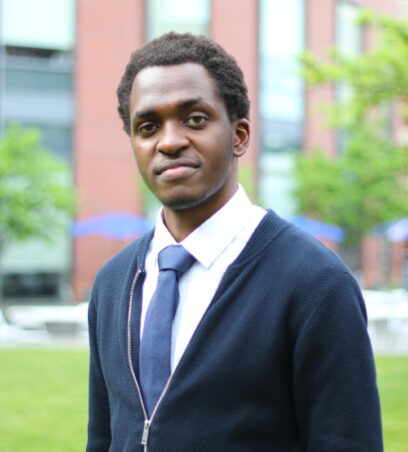 David Adam Kato
David Adam Kato is a senior majoring in Political Science and on the pre-Med track with a minor in Chemistry at the University of Pennsylvania. As a political science and pre-med student, Kato saw SUMR as an opportunity to see how both these fields may have common ground, especially as it relates to the realm of healthcare policy. This summer, Kato worked on two projects. 
Under the mentorship of Dr. Danielle Cullen, Kato worked on the SECURE (Socially Equitable Care by Understanding Resource Engagement) project which "systematically" evaluated the impact of "social risk screening on acceptance, perception, and engagement with social resources among adult caregivers of pediatric CHOP patients." The data from this study will help inform the integration of social care at CHOP and in the region.
With Dr. Meghan Lane Fall, Kato studied how "standardized communication at certain hospital transition points" can help decrease preventable harm to patients. Under HATRICC-US (Handoffs and Transitions in Critical Care-Understanding Scalability) the emphasis was on assessing the effectiveness of provider communication when patients are transferred from the operating room to the intensive care unit.  
As an Emergency Medical Technician serving on the University of Pennsylvania Medical Emergency Response Team (MERT), Kato has been able to engage in pre-hospital care as part of his volunteering in EMS. Kato enjoyed working with both Dr. Danielle and Dr. Lane-Fall because both of their projects, in addition to evaluating how patient care can be improved through various means, provided him with an in-hospital perspective. 
On campus, Kato is also involved in Renewal Christian Fellowship and is also part of the Perry World House Student Fellowship Program. Kato also serves as the President of the International Student Advisory Board.
Presentation Slides
Video