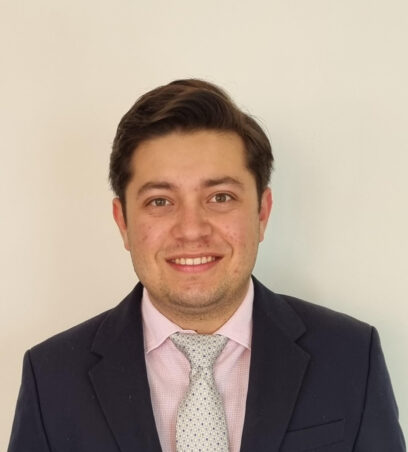 Sebastian Spataro
Sebastian Spataro is an undergraduate student pursuing degrees in Biology and Health Sciences at Rice University. While conducting resource linkage related to the social determinants of health at Ben Taub Hospital in Houston, as part of Baylor College of Medicine's Patient Discharge Initiative (BCM.PDI), he became acutely aware that health care disparities are widening and that medical interventions alone are insufficient to address this issue. This realization inspired him to dedicate an important part of his career to working for research-based policy changes in the United States, with a focus on making primary care and preventive medicine accessible to all communities and populations.
Following graduation, Spataro intends to become a physician dedicated to transforming the U.S. health care system, increasing access and improving outcomes for all patients.
As a scholar in the Get Experience in Aging Research Undergraduate Program (GEAR UP) at Penn, he also had the unique opportunity to complete the Summer Undergraduate Minority Research (SUMR) Program during the inaugural summer of GEAR UP.
Spataro worked under the mentorship of Dr. Emily Ko and Dr. Molly Candon. He leveraged data with Dr. Ko to evaluate gaps in services and outreach for gynecologic cancer care in the tri-state area and explore population-based disparities in enrollment into gynecologic cancer clinical trials at the University of Pennsylvania Health Systems (UPHS). With Dr. Candon, Spataro's work focused on examining the prevalence and characteristics of acupuncture use for chronic low back pain using a national sample of insurance claims, identifying other forms of pain care used in conjunction with acupuncture, evaluating how the economic anatomy (i.e., cost sharing, copays, coinsurance rates, and insurance plan deductibles) of the U.S. health care system affects acupuncture use, and assisting in the development of insurance-driven intervention strategies.
Apart from his academic pursuits, Spataro is also an active participant in social service and advocacy projects at Rice University, Houston, and Colombia. Additionally, he is the Expansion Head of BCM.PDI, where he works to expand the organization's impact to other universities within and beyond the state of Texas. In his free time, he enjoys reading philosophical books, playing competitive golf, cooking, dancing salsa, jogging, getting to know people, and listening to music.
Presentation Slides