In support of Penn LDI's mission to catalyze and facilitate research to improve the nation's health care delivery, health policy, and population health, the Amplify@LDI program aims to amplify the reach and impact of policy-relevant research and elevate LDI Senior Fellows as content and policy experts. The program builds capacity in and enthusiasm for the critical step of translating and disseminating research to broad national audiences to maximize the reach and impact of LDI Senior Fellow research.
"I expected to learn, but I didn't expect to use it so quickly. I would have never guessed I would write two op-eds. The exercises for class were really helpful in forcing me out of my comfort zone and trying something new, and those that were successful led to real outcomes."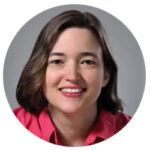 Norma Coe, PhD, Associate Professor, Perelman School of Medicine, Amplify Cohort 2020–2021
"The program greatly helped me in becoming more enthusiastic and able to translate and disseminate research to broader audiences."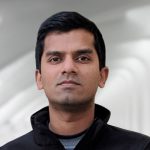 Sharath Chandra Guntuku, PhD,
Assistant Professor, School of Engineering and Applied Science,
Amplify Cohort 2020–2021
"The entire program was extremely useful for me and I really improved my knowledge how to navigate the social media presence, and how to communicate about my research. This was a great experience for me and I found the group of people participating in the program very well balanced between departments and schools and research interests."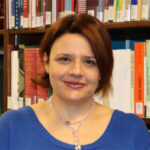 Iliana Kohler, PhD, Research Assistant Professor,
School of Arts and Sciences, Amplify Cohort 2021–2022
"The program has great value and provides really meaningful experience for people who may or may not have already explored translation and dissemination strategies, and motivates to be more strategic about how our work is communicated to different audiences."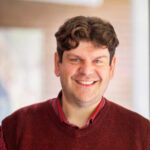 George Demiris, PhD, Penn Integrates Knowledge Professor, Penn Nursing and Perelman School of Medicine,
Amplify Cohort 2021–2022
Program Details
Cohort Experience: The Amplify@LDI cohort will comprise of 12 LDI Senior Fellows from across schools, fields, ranks, methods, and translation experience. The program will provide an opportunity to network with a wide range of faculty.
Workshop Sessions: Amplify@LDI includes an opening session, six content sessions, and a closing session, for a total of eight sessions. Each content session focuses on different aspects of research translation and dissemination. Topics include Media Engagement and Interviewing; Increasing Social Media Reach; Writing and Placing Op-eds; Writing Blogs and Briefs; and Policy Engagement. In addition to the skills-based content, each session will also address structural barriers to successful translation and dissemination, as well as strategies for incorporating translation and dissemination activities into busy academic careers.
Schedule of Sessions: All eight sessions will take place from 9:30-11:30 a.m. on the second Friday of the month from September 2022 to April 2023. We intend for the program to take place fully in-person, however, we will continue to monitor COVID risk levels and make changes as necessary. Fellows are asked when applying to commit to attend all eight sessions in order to get the most from the program.
| | |
| --- | --- |
| Opening Session: Fri, Sept 9, 2022; 9:30–11:30 a.m. | Session 1: Fri, Oct 14, 2022; 9:30–11:30 a.m. |
| Session 2: Fri, Nov 11, 2022; 9:30–11:30 a.m. | Session 3: Fri, Dec 9, 2022; 9:30–11:30 a.m. |
| Session 4: Fri, Jan 13, 2023; 9:30–11:30 a.m. | Session 5: Fri, Feb 10, 2023; 9:30–11:30 a.m. |
| Session 6: Fri, Mar 10, 2023; 9:30–11:30 a.m. | Closing Session: Fri, Apr 14, 2023; 9:30–11:30 a.m. |
Goal Setting and Tracking: All participants will set research translation and dissemination and/or policy engagement goals for their Amplify@LDI year (e.g., submit an op-ed, write a policy brief, provide testimony to a legislative or regulatory body). The Amplify program will support participants in meeting their goals through preparatory work for relevant sessions, occasional small group meetings, and dedicated time for tracking and revising goals.
One-on-One Sessions with Presenters: Following several of the sessions, program participants will have the opportunity to meet one-to-one with the presenter(s).
Expected Outcomes: Participating Fellows can expect to develop and improve skills in amplifying their policy-relevant work across the popular press, social media, and with policy makers, and to write and submit an op-ed, blog, and/or policy brief for publication. Participants will present on their products, outcomes, and future goals at the end of the program.
Amplify@LDI Cohorts
2022-2023 Cohort
2021-2022 Cohort
2020-2021 Cohort
Featured News
All Cite Amplify@LDI Program as Boost to Confidence and Editorial Output
Amplify@LDI is Designed to Enhance Engagement With Media and Policymakers