News
Pandemic be Damned. 2020 LDI Fall Kickoff Convenes With Tuxedoed MC and Spotlights
Annual Tradition of Welcoming New Fellows Reinvents Itself on Bluejeans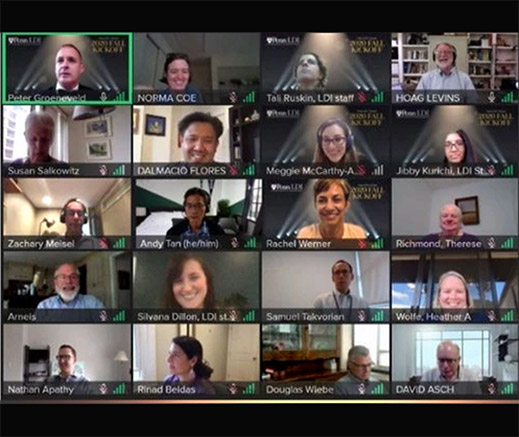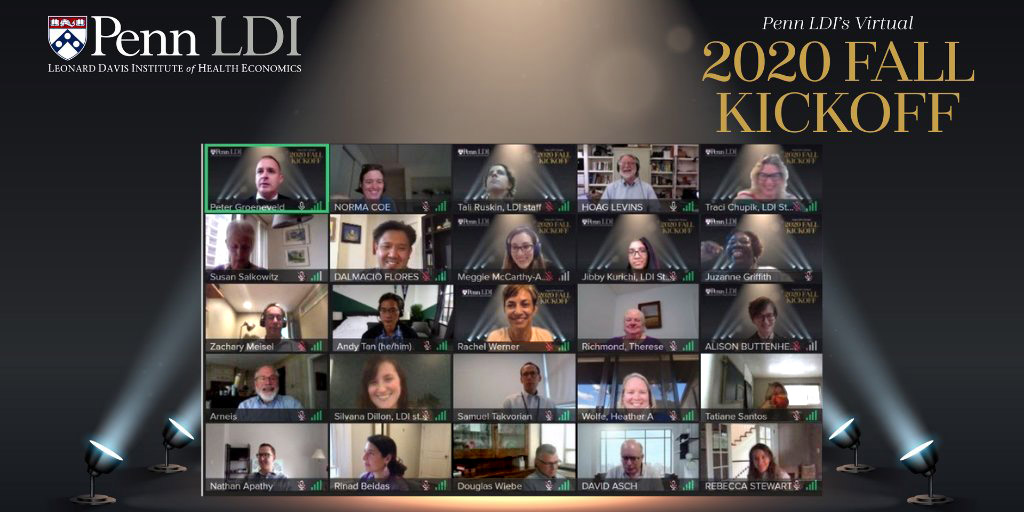 As with everything else in academia, the eighth annual Fall Kickoff of the Leonard Davis Institute of Health Economics was dramatically transformed by the COVID-19 pandemic when it convened on Sept. 9 as a video conference.
Against a virtual background of a spotlighted stage and with a real life tuxedoed MC in LDI Director of Research Peter Groeneveld, MD, the event impressed nearly seven dozen attendees with its intensity, sense of community interaction, and enthralling video presentations personally produced by sixteen new LDI Senior Fellows.
"This wasn't just a thin virtual substitute for our traditional Fall in-person gathering to welcome new Senior Fellows, this was a completely new kind of happening that surprised nearly everyone because it was so interestingly different and a great representation of our wonderful community," said LDI Executive Director Rachel Werner, MD, PhD.
Humorously orchestrated over 90 minutes by Groeneveld, the event included video presentations, interactive polls, contests about LDI history, and the judging and announcement of the "Leonard" awards in various categories for the Senior Fellow videos. For instance, the audience awarded George Dalembert "Best Cinematography" for his multi-venue video shoot in a home, an office, the Philadelphia library and the Rodin Museum.
These were the 16 presenting new Senior Fellows:
George Dalembert, MD
Assistant Professor, Clinical Pediatrics, Perelman School of Medicine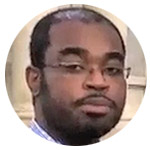 Health Equities for Underserved Minority Populations
George Dalembert's fun fact was that he appeared in Steven Spielberg's fourth Indiana Jones movie as an extra in the background of a motorcycle chase scene across the Yale campus. "I'm not a real big fan of being on camera, but when Steven Spielberg calls, I respond," he said with a laugh. Dalembert's research focuses on how to realize the potential of the pediatric, patient-centered medical home, especially as it concerns health equities for underserved minority populations. He's done work with adolescent Black males and their parents to better understand drivers and barriers of preventative care seeking. He's also evaluated wealth building opportunities as a means of addressing poverty as a prominent social determinant of health. He said his most productive collaborations have occurred with colleagues who appreciate and like to integrate innovation and behavioral economics techniques into their project designs. He is also an Associate Program Director of the Residency Program. | See bio page |
~ ~ ~
George Demiris, PhD, FACMI
Professor, Biobehavioral Health Sciences, School of Nursing, and Epidemiology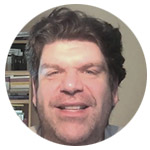 Information Technology Tools for Older Adults
A faculty member in the School of Nursing with a joint appointment in the School of Medicine Department of Biostatistics, Epidemiology and Informatics, George Demiris was born in Greece. He received his undergraduate degree in Germany and moved to the U.S. in 1996 to pursue graduate work at the University of Minnesota. His research focuses on the design and implementation of information technology tools for older adults and their families, ranging from home and hospice care, to smart home systems, and even robotics. He is anxious to collaborate with colleagues who bring a technical or clinical expertise to a project. "I'm very interested in finding new ways address the old challenges in gerontology, as well as ways to empower and engage older adults and their families in shared decision making," he said. | See bio page |
~ ~ ~
Nwamaka Eneanya, MD, MPH
Assistant Professor, Renal-Electrolyte Hypertension, Perelman School of Medicine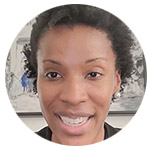 Informed Medical Decision Making and Racial Disparities
A fun fact about attending nephrologist Nwamaka Eneanya is that she was an avid track and field athlete in high school and college; a triple jumper, high jumper and discus thrower who has kept up with her exercises. During the pandemic, she has modified her approach and does track and field stair workouts on the 47 steps inside her home. Her research focuses on palliative care, informed decision-making and racial disparities among patients with advanced chronic kidney disease and end-stage kidney disease. She is open to collaborators and wants to collaborate on research related to inequity, anti-racism, education and communications geared toward seriously ill patients and shared decision making. | See bio page |
~ ~ ~
Alexander Fanaroff, MD, MHS
Assistant Professor, Medicine, Perelman School of Medicine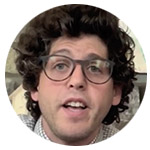 Making the Case for Pragmatic Clinical Trials
Sporting a curly crown of six months hair growth, Alexander Fanaroff who came to Penn from Duke last summer, shows photos of his two daughters, four-year-old Evie and two-year-old Ruthie. "Besides a haircut and childcare, I'm looking to develop collaborations that make use of my clinical expertise and my pragmatic clinical trial experience and training," said the cardiologist who spent two years as a Research Fellow at the Duke Clinical Research Institute. "I'm also interested in better characterizing the cardiovascular evidence base and the state of the clinical trials ecosystem in cardiology to make the case for more pragmatic clinical trials," he said. Pragmatic clinical trials are those that evaluate the efficacy of interventions under real-life conditions. His research focuses on identifying areas where cardiovascular care is delivered inefficiently, variably or in ways limited by patients' inability to change their behavior. | See bio page |
~ ~ ~
Dalmacio Dennis Flores, PhD, ACRN, MHCI
Assistant Professor, Family and Community Health, School of Nursing
LGBTQ Adolescent Health Disparities
Dennis Flores, a faculty member and researcher with the Penn School of Nursing's Program on Sexuality, Technology & Action Research (PSTAR), said that as one-time AIDS nurse, his work continues to be informed by former bedside practices. His research is focused on decreasing sexuality-related health disparities and improving health equity for sexual and gender minority populations through innovative science and community engaged approaches. "Our work has shown that a lot of the preliminary information LGBTQ adolescents receive is pretty much heteronormative in focus and does not really answer their emerging questions," he said. One of the interventions he has worked on is Parents Assist, a website and video series that helps parents talk about sex and sexuality with their gay or bisexual sons. The material is designed to be used by parents to inform themselves of these specific topics that may not have been part of their own experiences growing up. Flores welcomes research collaborators who have experience in developing measures or scales to validate parent-child sex communications. | See bio page |
~ ~ ~
Ari Friedman, MD, PhD
Assistant Professor, Emergency Medicine, Perelman School of Medicine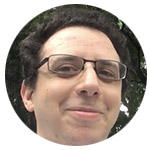 Changing Dynamics of the Unscheduled Care Space
Sitting in this leafy back yard and contemplating what fun fact to talk about, health economist and emergency physician Ari Friedman noted that he has three children, they were not in school due to COVID, and they had not yet photo bombed his video recording session. A junior faculty member at Penn for the last year, Friedman previously spent thirteen years in training at Penn from undergrad to MD/PhD. His research focuses on a number of areas, including the changing dynamics of the unscheduled care space. That means what happens to health system emergency departments when urgent care clinics move into town. His latest project looks at aging in the emergency department and issues like viewing abdominal pain as a type of early, acute geriatric syndrome. He is also interested in online privacy and health, and is working on that topic with collaborators in the Perelman School's Department of Medical Ethics and Health Policy. He welcomes contact from potential collaborators: "Feel free to email me if you want to talk or we'll set up a Bluejeans — if you can take one more Bluejeans in your day," he said. | See bio page |
~ ~ ~
Laura Gibson, PhD
Research Assistant Professor, Medical Ethics and Health Policy, Perelman School of Medicine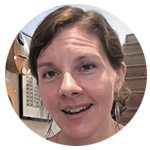 Local Governments' COVID-19 Safety Messaging
After spending ten years at the Annenberg School for Communications studying health communication, Laura Gibson two years ago joined the Perelman School of Medicine's PEACH Lab (Psychology of Eating and Consumer Health) where she is now Deputy Director. Her fun fact is that the pandemic forced her to learn how to make music videos. A singer and piano player, she is a member of the First Unitarian Church and when the congregation went virtual in March, so did its band. She explained she has a lot of experience in working with public health officials to determine which messages are going to be most persuasive. Currently, she's working with the State of Delaware to encourage people to download contact tracing apps that can help prevent the spread of coronavirus, and providing feedback and suggestions on messaging about the wearing of masks and adherence to social distancing. In terms of collaborators, she and the PEACH lab are interested in people who have experience in cleaning and working with electronic health records. | See bio page |
~ ~ ~
Andi Johnson, PhD, MA
Senior Lecturer, History & Sociology of Science, School of Arts and Sciences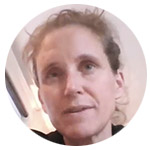 Health & Societies Students as Research Assistants
What Andi Johnson has to offer as a collaborator is a network of possible research assistants. Two of the courses she teaches in the School of Arts & Sciences' Health & Societies major are American Health Policy, and the Social and Structural Determinants of Health. "Health & Societies — HSoc — undergrad students are a passionate and diverse crowd and many are often looking to work as research assistants," she said. "They tend to be pre-health in some ways, so public health, pre-med, nursing, pre healthcare consulting, pre-health law. They choose the Health and Societies undergrad major because they're interested in a multi-disciplinary set of perspectives on health care problems and solutions. Within the major, they can concentrate in a certain area, like health care markets and finance, health policy, or race, gender & health. All of them become well trained in history, anthropology and sociology, but then they combine that with the methods and coursework from other disciplines, like epidemiology, bioethics, political science, economics. So, they end up being quite comfortable working with both quantitative and qualitative data." | See bio page |
~ ~ ~
Iliana Kohler, PhD, MA
Research Assistant Professor and Associate Director, Population Studies Center, School of Arts and Sciences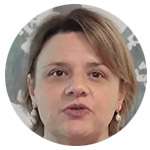 Studies of Aging in Sub-Saharan Africa
In 2010 in what she assumed would be a brief research "detour" in Africa that might produce a paper or two, Iliana Kohler began to study aging in the Republic of Malawi, one of the world's least developed countries. "At that time, research on aging in sub-Saharan Africa was perceived as neither relevant nor of high interest," she explained. But the trip turned out to have a profound impact on her career. Ten years later, Kohler is still deeply involved in research there. She spearheaded the extension of the Malawi Longitudinal Study of Families and Health (MLSFH), towards research on aging, chronic diseases and mortality, and established the Mature Adults Cohort of MLSFH (MLSFH-MAC).
The COVID-19 pandemic prevented her from spending the summer in Malawi but not from completing the latest part of her NIH project there. Partially funded by an LDI COVID-19 Rapid Response grant and working from Philadelphia, she oversaw a program of phone interviews with 2,300 Malawians about their COVID-19 experiences. Completed in mid-August, the effort collected data about local social distancing, mask use, economic impact for families and individuals and other aspects of the crisis. | See bio page |
~ ~ ~
Melanie Kornides, ScD, MPH, APRN
Assistant Professor, Family & Community Health, School of Nursing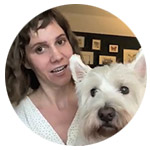 Vaccine Hesitancy and Social Media Analysis
Melanie Kornides' furry fun fact was wriggling wildly in her arms as her video presentation opened. Finn, her six-year old Westie, likes to watch TV with the Penn School of Nursing faculty member. Kornides' research interests focus on the issue of vaccine hesitancy and trends in conversations about vaccines on various social media platforms. Her goal is to identify social media information that helps to inform targeted interventions. She is also interested in adolescent health, reproductive health, and perinatal drug use. "I have a very messy dataset looking at all human papillomavirus (HPV) legislation, both proposed and passed across the United States going back to 2009," she said. She welcomes collaborative ideas for the use of that dataset. "I'm also a bridge player, so if you play bridge, I'm always looking for a partners," she added. | See bio page |
~ ~ ~
Kristin Linn, PhD
Assistant Professor, Biostatistics, Epidemiology, and Informatics, Perelman School of Medicine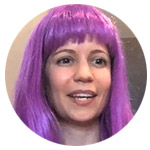 Precision Medicine and Medical Imaging
Reprising her graduate school days when, as "Linnfinity," she played and sang in a band of friends who were also in the PhD program at North Carolina State University, Kristin Linn sported a long, purple wig and multicolored sequined blouse. On the serious side, she spoke of her work as a statistician and Associate Director of PennSIVE (Penn Statistics in Imaging and Visualization Endeavor), a group of biomedical imaging analysis specialists who study the etiology of disease and clinical practices through medical imaging. PennSIVE is a Center of Excellence based in the Center for Clinical Epidemiology and Biostatistics at the Perelman School of Medicine. "As a statistician, a lot of my expertise is very general and can be applied to problems in a number of applications," she said. "But I'm particularly interested in two broad areas: the first is precision medicine and the second is the analysis of medical imaging data related to the study of neuro-development." | See bio page |
~ ~ ~
Atsushi Mizuno, MD, PhD, MBA
Visiting Associate Professor of Medicine, Department of Medicine, Perelman School of Medicine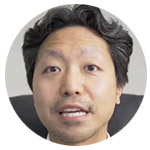 Behavioral Economics in Clinical Settings
Along with being a cardiologist, Atsushi Mizuno turns out to be a highly accomplished musician and composer. The two original jazz compositions on his LDI Fall Kickoff video presentation were selected by the audience as the best musical score. Mizuno earned his PhD and MBA from Juntendo University and Globis University in Japan. He is a Visiting Associate Professor of Medicine at the Perelman School of Medicine engaged in the Penn Medicine Nudge Unit. His studies are focused on how behavioral economics theory and strategies can be used in clinical environments. | See bio page |
~ ~ ~
Anna Morgan, MD, MSc, MSHP
Assistant Professor of Clinical Medicine , Division of General Internal Medicine, Perelman School of Medicine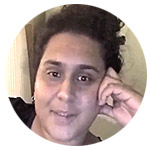 COVID Watch System
Director of Care Management and Community Health for the Penn Medicine Division of General Internal Medicine, Anna Morgan relaxes in her downtime as a potter making ceramic artworks. She is also the Medical Director of COVID watch, an automated textbot system that communicates twice a day with coronavirus patients who are self-isolating at home. "I'm involved in LDI because I'm interested in collaborators," she said. "I'm particularly interested in bridging the world between research and clinical operations and I'm interested in helping people with projects who need a clinical foothold in primary care." An alum of the RWJF MSHP program, she's also interested in finding people who are interested in evaluating primary care work, especially around care transitions, longitudinal care management and automation. | See bio page |
~ ~ ~
Rebecca Stewart, PhD
Assistant Professor, Penn Center for Mental Health, Perelman School of Medicine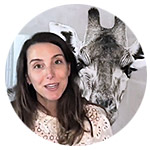 Non Evidence-Based Practices in Behavioral Health
Clinical psychologist Rebecca Stewart's fun fact was pretty sweet. She noted she "subsists on candy." And she wasn't talking about chocolate, but rather Gummy Bears, Skittles, Chewy Sprees, Sour Patch Kids and other similar sugar bombs. Her research focuses on organizations and providers that don't use evidence-based practices in mental health and substance use treatment programs. Currently, she is working on a career development award (K23) from the National Institute on Drug Abuse (NIDA) examining agency responses to the Philadelphia 2020 mandate that substance use organizations must be able to provide medication-assisted treatment for individuals with opioid use disorder. "My other interest is in the effects of alternative payment strategies and incentives," she said. "I'm interested in collaborators who want to help figure out how to design these payment mechanisms to make a difference in behavioral health — how to measure them and figure out how or who or what to incentivize to enhance the clinical outcomes." | See bio page |
~ ~ ~
Gary Weissman, MD, MSHP
Assistant Professor, Pulmonary and Critical Care Medicine, Perelman School of Medicine
Clinical Informatics and Population Health
Gently swaying back and forth, Gary Weissman demonstrated his fun fact about hammocks by recording his video presentation in one. He recalled a related fun fact — that back when he was working in El Salvador, he was relaxing in such a comfortable hammock that he slept through an earthquake. A core faculty member at the Penn Medicine Palliative and Advanced Illness Research (PAIR) Center, Weissman's research uses clinical informatics methods to address population health management for patients with chronic lung diseases and with other serious illnesses. He currently has a grant from the National Heart, Lung and Blood Institute to study how to identify actionable risk mechanisms underlying hospitalizations among community-dwelling patients with lung disease. The goal is to be able to find predictive clues in the clinical text that predict risk of rehospitalization. "Hopefully, we want to pilot this kind of predictive intervention as a population management strategy," said Weissman. | See bio page |
~ ~ ~
Charley Woods-Hill, MD
Assistant Professor, Anesthesia and Critical Care, Children's Hospital of Philadelphia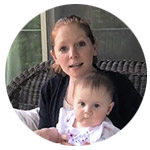 ICU Clinical Decision Making
Charley Woods-Hill appeared in her video presentation with her daughter Evelyn, who was subsequently selected by the audience for the Leonard Award of Best Supporting Actor. The CHOP physician's fun fact was that a couple years ago while on safari in Kenya, she and her husband adopted a cheetah named Amani as part of a conservation program within the Masai Mara National Reserve. Her research is focused on clinician decision making in the pediatric intensive care unit environment. It explores "how we make decisions about diagnostic tests and treatments that might not be the best decisions and that can reflect overuse of both tests and treatments that can harm the patient." She expects to soon start a career development award (K23) research project digging into the issue of ICU decisions using implementation science and behavioral science and "working with some of the wonderful folks that I met during the MSHP program." | See bio page |
~ ~ ~
OTHER NEW LDI SENIOR FELLOWS
who joined LDI as of June 2020 are:
• Perelman School of Medicine
Anish Agarwal, MD, MPH, MS, Assistant Professor, Emergency Medicine; Judith Anesi, MD, MSCE, Assistant Professor, Division of Infectious Diseases; Therese Bittermann, MD, MSCE, Assistant Professor, Medicine, Division of Gastroenterology; Mary Regina Boland, MA, MPHIL,PhD, FAMIA, Assistant Professor, Department of Biostatistics, Epidemiology, and Informatics; Sumedha Chhatre, PhD, Research Assistant Professor, Psychiatry; Katherine Courtright, MD, MSHP, Assistant Professor, Pulmonary, Allergy, and Critical Care; Michael Harhay, PhD, MPH, Assistant Professor, Epidemiology; Paul Hill, MD, MPH, MS, Assistant Professor of Radiology, Radiology, Abdominal Imaging Division; Jeffrey Jaeger, MD, Professor of Clinical Medicine, Medicine; Cheilonda Johnson, MD, MHS, Assistant Professor, Pulmonary, Allergy & Critical Care; Nawar Latif, MD, MPH, MSCE, Instructor, Ob/Gyn- Gynecologic Oncology; Ilona Lorincz, MD, MSHP, Assistant Professor of Clinical Medicine and Director of Quality, Endocrinology, Diabetes, and Metabolism; Emily Mackay, DO, MSHP, Assistant Professor, Anesthesiology and Critical Care; Ashlee Murray, MD, MPH, Assistant Professor, Pediatrics; and Tori Sutherland, MD, MPH, Assistant Professor, Anesthesiology and Critical Care.
• Annenberg School for Communication
Damon Centola, PhD, Professor, Communications
• The Wharton School
Claudio Lucarelli, PhD, Associate Professor, Health Care Management
• Children's Hospital of Philadelphia
Siddharth Jain, DrPH, MPH, MBBS, Scientist, Center for Outcomes Research