Center for Improving Care Delivery for the Aging (CICADA)
Training researchers from underrepresented backgrounds in health services research as it applies to aging Americans.
About the Program
The Center for Improving Care Delivery for the Aging (CICADA) is one of a national network of 18 Resource Centers for Minority Aging Research (RCMAR) funded by the National Institute of Aging (NIA). CICADA focuses on the discipline of health services research and on the organization, financing, and delivery of health care for older adults.
The essential goal of RCMAR is to recruit, mentor, and develop individuals from underrepresented backgrounds into accomplished, independent research scientists. This process begins with pilot research projects RCMAR Scientists undertake with guidance from their mentors. Since its founding 21 years ago, more than 400 research scholars have come through the RCMAR program, most going on to academic research careers.
Leadership and Staff
Rachel M. Werner, MD, PhD, CICADA Co-Director, Administrative Core Co-Director
Allison Willis, MD, MS, CICADA Co-Director, Administrative Core Co-Director
Julie Szymaszek, MA, CICADA, Administrative Director
Meghan Lane-Fall, MD, MSHP, CICADA Research Education Component Co-Director
Mary Naylor, PhD, RN, FAAN, CICADA Research Education Component Co-Director
Norma Coe, PhD, CICADA Analysis Core Co-Director
Rebecca Hubbard, PhD, CICADA Analysis Core Co-Director
How to Apply
CICADA selects three new RCMAR Scientists each year through a competitive call for 1-year pilot grants. The 2021 application season begins on October 1, 2021. Applications are due December 10, 2021 at 11:59 p.m. ET.
Successful applicants will be notified of funding by February 1, 2022, with funding to begin July 1, 2022.
FAQ
Who is Eligible to Apply to Become a CICADA Scientist?
Applicants must be post-doctoral researchers and junior faculty who are underrepresented in research. This includes (1) MD and MD/PhD clinical fellows who have completed their residency; (2) PhD postdoctoral trainees; and (3) MD/PhD, MD, and PhD junior faculty [instructors or assistant professor for less than three years at time of application] who are underrepresented, based on the NIH's Diversity Statement.
Applicants must be committed to developing new research skills in health services research focused on aging. Applicants can be affiliated with any U.S. university and is not limited to those with Penn affiliations.
What is the focus of CICADA pilot project?
Support will be given for pilot research projects that are focused on issues of health care quality, access, affordability, and/or equity for older adults using the methods of health economics or health services research.
Projects that leverage the data in available through LDI and CICADA's Analysis Core will be given priority. More details on these resources are available online.
The proposed project should lead to publication of at least one first-authored, peer-reviewed manuscript. Priority will be given to projects that will lead to subsequent funding from the National Institutes of Health (NIH), particularly the National Institute on Aging (NIA).
What Resources are available to CICADA Scientists?
Funding of up to $35,000 to complete a one-year research project

Research funds can support salary, research expenses, travel, equipment, and/or supplies as appropriate to the project.

Any sub-contracts for work conducted outside of the PI's home institution (including indirects; the indirect rate for this funding mechanism is 8%) must be included in the budgeted amount.

Mentoring, including:

Standardized mentoring protocols, including goal setting and group mentoring meetings, as well as personnel and collaborator management

Professional development, including job talk or presentation preparation

CICADA-specific programming, including:

Monthly seminars from CICADA's expert faculty, including statistical analyses plans, effective presentations, and data management

Works in Progress meetings to discuss research findings

Academic and professional networking opportunities

Research award administration and research project management

Appointment to Penn LDI as a Fellow, including all resources available to LDI Fellows.
Who can I contact for more information?
Please contact CICADA@pennmedicine.upenn.edu.
CICADA Scholars
2022-2023 Cohort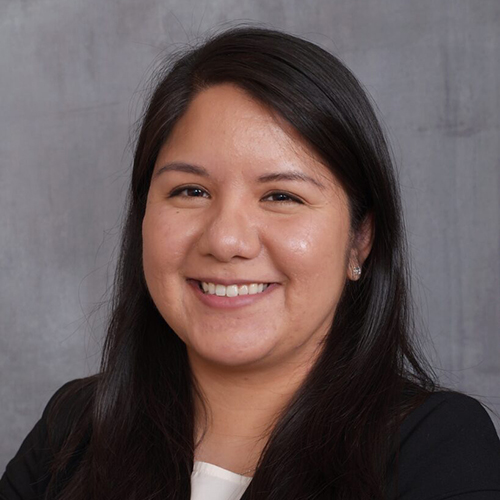 Fellow, Center for Improving Care Delivery for the Aging (CICADA), Perelman School of Medicine
Past CICADA Cohorts
2021-2022 Cohort
2020-2021 Cohort
2019-2020 Cohort
2018-2019 Cohort
News and Announcements
Cited for "Immense Impact on Students"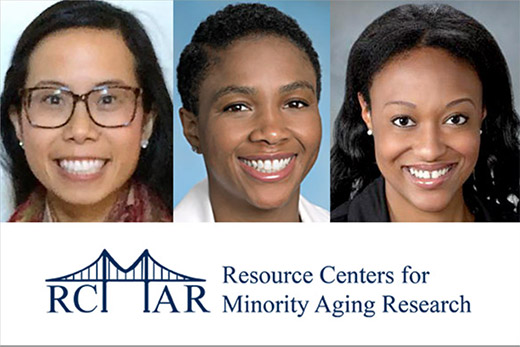 Fourth Cohort of Program That Recruits, Mentors and Develops Minority Junior Faculty for Health Services Research